Hey everyone, I am Alexander and I have been a Swiss Luxury Watch "fiend" since 2009.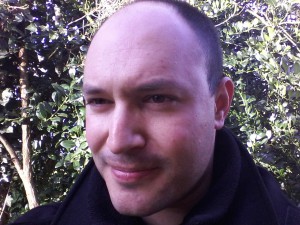 I've always been fascinated with horology, handmade luxury and intricate instruments. I love Swiss luxury watches and that's why I created this website, in order to share my passion with you.
I'm specifically a fan of Swiss Divers Watches. I think they are quite simply the most aesthetically appealing timepieces in the world – a true work of art and artisanship.
My interest in Swiss watchmaking started when I was a boy – probably when I was 7-10 years old. The first time I actually began to appreciate Swiss luxury watches started in my late adolescence, when my father presented me with my paternal grandfather's favorite timepiece: a vintage IWC Schaffhausen made in platinum, dating back to the 1960s.
My professional background isn't within horology at all, but horology however  is one of my few and true passions in life. My mother's grandfather was a professional horologist, and I guess the passion for horology skipped a few generations.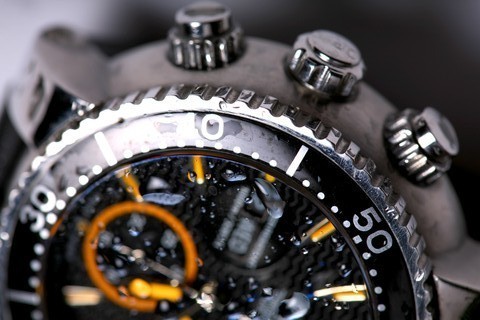 ---
Something about my interest in Swiss watchmaking
Horology is the science of measuring time and producing time measuring instruments. Horology is a Greek word and stems from two separate Greek words – "hóra" which means "time" or "hour", and "logos" or "logy-" which means "science". Horology means literally "time science".
The art of measuring time has existed for thousands of years since ancient Egypt and the ancient civilizations of Mesopotamia. In 1275, mechanical clocks were invented in England. In 1541 the Swiss watch industry was born. The mechanical clocks that have existed for centuries are the precursors of the modern wristwatches that we today take for granted.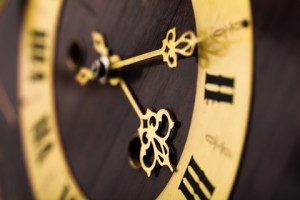 I love to talk about luxury timepieces. I love to talk about their origins, the history of the various Swiss luxury watch brands, analyzing and examining the quality, accuracy and durability of the movements, the steel grade, the price and the prestige and perception of various luxury watch brands, the technical and mechanical differences that set luxury watch brands apart from each other, and how to select a luxury watch brand and model that will appeal to your personality, your sense of fashion and aesthetics, and your sense of comfort.
Switzerland is not the only nation that produces luxury timepieces, but Swiss Made timepieces do evoke a feeling of quality, exclusivity and luxury that is highly coveted all over the world and set them apart from most non-Swiss brands.  It's not a coincidence that Swiss luxury watchmakers such as Audemars Piguet, Blancpain, Rolex, Tudor, Omega, Breitling, IWC, Oris, Longines or Tissot, just to mention a few, are coveted, and desired by so many people across the globe.
What matters to me when purchasing a Swiss Luxury Watch is of course having access to rich information and vivid descriptions on various brands and models, and where to find them, and where to buy them online below retail price.
Over the years I've discovered that there is a growing global interest in purchasing Swiss Luxury Watches, and more specifically –  Swiss Divers Watches, below retail price, on the web.
It's not only a question of price – it's also a question of making an informed decision on what timepiece you would like to buy and why you want to buy it. Remember: it's your hard earned money that you want to spend well! It's important that the particular timepiece in question is aesthetically appealing to you, comfortable, makes practical sense to you and gives you a sense of luxury and satisfaction.
Many people struggle on the web on how to find information and data on the individual timepiece itself, why to buy it, what to think of when buying it, how to find vivid and rich descriptions of the technical details and aesthetics of the particular brand and model that appeals to you, and where to find it online below retail price. Purchasing a Swiss Luxury Watch online shouldn't be a struggle. Purchasing a Swiss Luxury Watch online should be an enjoyable experience itself.
I want to make the experience of purchasing luxury watches online, enjoyable, direct, simple, straightforward and easy for you. Since you spend a lot of money on the timepiece of your dreams, you deserve attention, service and information.
For that reason, I decided to create swissdiverswatches.com.
If you ever need any feedback or support regarding a timepiece, I would be more than happy to connect. Simply leave your comment below and make sure you visit my site regularly as I am always updating it with new information that I come across that I know you will find interesting.
Anyways, I wish you all the best in finding the timepiece of your dreams and thank you for dropping by!
Cheers,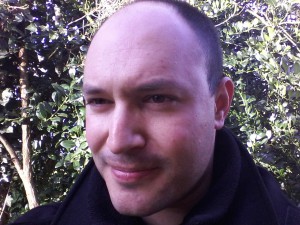 Alexander
Founder and Owner of Swiss Divers Watches

swissdiverswatches.com
email. alex@swissdiverswatches.com
---