Cartier Brand Review
---
Swiss Luxury Watch Brands Reviews Menu
---

Shop Cartier Watches:
---
Cartier – French aristocratic elegance – Swiss Technology
Cartier Brand Review By Alexander – Founder and Owner of swissdiverswatches.com
---
A Review of Cartier's history
In 1847, Louis-François Cartier founded Cartier in Paris – France. Although Cartier was originally French, Cartier utilises today either Swiss Made ETA/Valjoux movements or some Swiss Made in-house made movements. Today, Cartier is entirely Swiss owned by Richemont Group. The headquarters however, are still in Paris.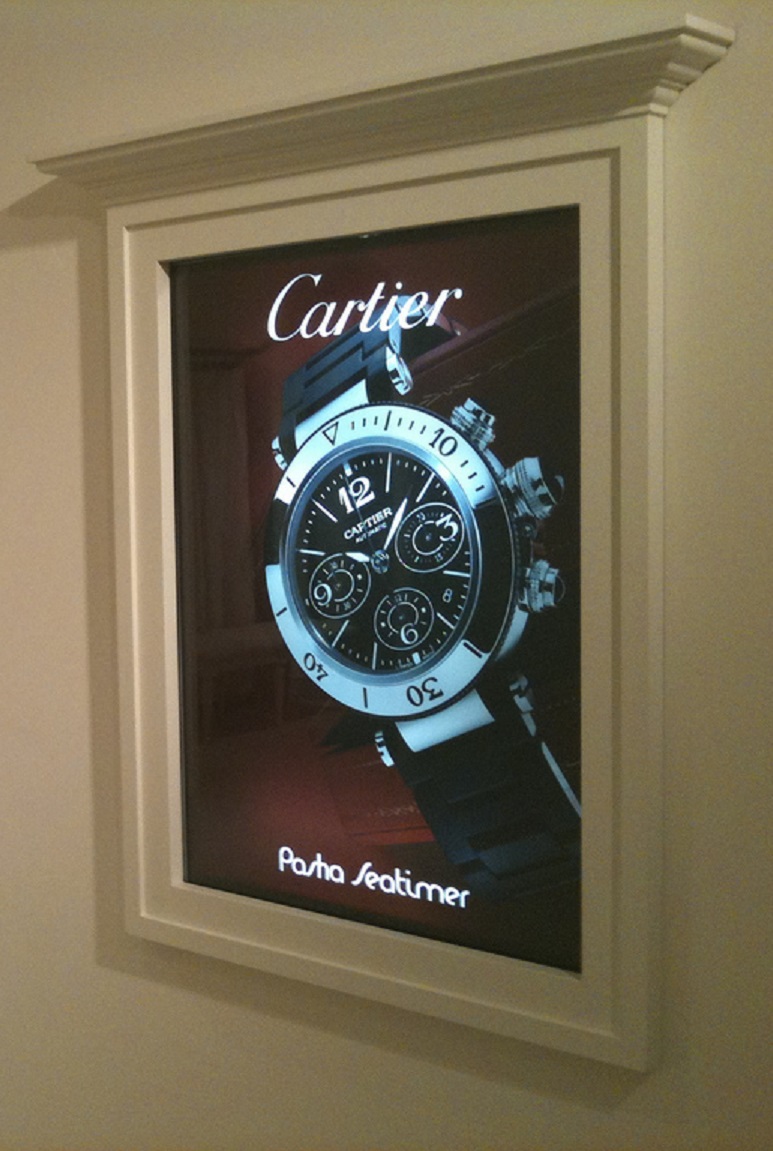 (Image By Paul Keller)
It's Cartier which made wristwatches popular in the beginning of the 20th century. The Cartier brand started out as a jeweler but produced its first timepieces in 1904.
In 1847, Louis-François Cartier was originally an apprentice of watchmaker Adolphe Picard. Mr Cartier took over Mr Picard's jewellery company in Paris.
In 1874, Louis-François Cartier's son Louis-François Alfred, joined the company, in order to manufacture wristwatches, clocks and fob watches.
In 1898, Louis Cartier, Alfred's son, married Andrée-Caroline Worth. She was an heir to the most famous fashion house in Paris. She brought her experience of Parisian society to the Cartier brand.
In 1911, the watch manufacturer released the famous Santos Collection with its distinct square dial.
In 1917, the brand was inspired by the British Army tanks, and created a new collection called Cartier Tank L.C. This is an exquisite Cartier dress watch, with a square dial with Roman numerals and an elegant leather strap.
In 1932, the company created the famous Cartier Pasha Collection.
In 1942, Cartier's owner Louis Cartier died. The same year, Cartier started retailing famous Swiss luxury wristwatch brands.
In 1968, Cartier diversified its business by producing cigarette lighters.
In 1972, an investor's group purchased Cartier's shares and became the new owner of the brand. Alain Dominique Perrin became responsible for the marketing services and Robert Hoqo became the President of Cartier.
In 1973, Alain Dominique Perrin could take much of the credit for Cartier's impressive and considerable growth.
In 1976, Mr Perrin released a perfume called the Must de Cartier.
In 1983, the luxury brand released rings or jewelry called the Panthere.
In 1988, Richemont Group owned minority holdings in Cartier.
In 1989, the watch producer released the Tank Americaine Collection, which is a square watch, with Roman numerals and a beautiful leather strap.
In 1991, the luxury company released fine writing instruments called Diabolo.
In 1992, the brand launched a remake of the Cartier Baignoire Collection of watches.
In 1995, the watchmaker released the Pasha C. Collection of watches.
In 2002, the legendary watch manufacturer launched the Cartier Roadster Collection of watches – beautifully made dress watches – predominantly with metal bracelets.
In 2003, Cartier released the Cartier Divan Collection – another exquisite collection of Cartier dress watches.
---
A Review of Cartier's mission
Cartier is not a watch manufacturer in the ordinary sense. Cartier is first and foremost a luxury brand dedicated to jewelery and luxury products.
Cartier offers a very wide range of luxury products – Swiss luxury watches being one category of products manufactured by the luxury brand. The purpose of Cartier is to produce exquisite, tasteful and elegant timepieces and jewelry.
---
A Review of Cartier's manufacture
Cartier is world renowned for producing and manufacturing exquisitely made jewelry, fragrances, eyewear, rings, pendants, necklaces, bracelets and luxury watches.
Albeit most of Cartier's movements are standardized ETA/Valjoux movements manufactured by Swatch Group, Cartier does offer a few in-house movements.
A few examples of Cartier's in-house movements would be the Cartier in-house 430 MC with 18 jewels for the Baignoire Collection and the Cartier in-house 1904-PS MC with 27 jewels for the Calibre de Cartier Collection.
---
A Review of Cartier's movements
Cartier's divers watches and their movements can be found down below:
Cartier in-house automatic movement 1904-PS MC, with 27 jewels, 28,800 vph, and a 48 hour power reserve.
Cartier automatic movement 8630, modified Swiss automatic ETA/Valjoux 7730, 28,800 vph, and a 42 hour power reserve. This movement is used for chronographs.
Cartier automatic movement 49, base movement Swiss automatic ETA 2892-A2, with 21 jewels, 28,800 vph, and a 42 hour power reserve.
None of the movements used by Cartier Pasha Seatimer are in-house made – they are standardized ETA movements manufactured by Swatch Group, but these movements are rugged and accurate.
---
A Review of Cartier's reputation
Trust me when I say this: Cartier has an excellent reputation – it's a world renowned luxury watch brand, present in stores all over the world. Cartier is first and foremost a jeweler. Cartier offers a very wide range of luxury products – Swiss luxury watches being one of them.
As far as ranking is concerned, I would say that Cartier belongs to the world's top 15 luxury brands.
It's Cartier which made wristwatches popular in the beginning of the 20th century.
The brand is also known to have produced timepieces for several royal families.
Although the company is originally French, it's nowadays wholly owned by Swiss Richemont Group, and all Cartier's movements are Swiss, which means Cartier is indeed a Swiss brand of Swiss quality.
If you prefer in-house made movements, and if it is the movement that primarily interests you, you should absolutely go with Cartier's in-house movement called Cartier in-house 1904-PS MC with 27 jewels. Cartier's new flagship collection is called the Calibre de Cartier and this collection uses precisely this movement.
I've never heard anything "bad" about Cartier but as a passionate watch enthusiast I have to be honest with you: the nr 1 reason for purchasing their timepieces is their exquisite design – and not because of their movements, watchmaking history or horological excellence.
In my opinion, this brand is primarily meant for those who simply want a very beautiful piece of jewelry and wish to make a fashion statement wearing it.
Although Cartier indeed manufactures very elegant and taseful timepieces, the level of their movements and their complications does not render the brand a member of the absolute elite of Swiss watchmakers nor a member of the exclusive club of fine watchmaking.
Cartier watches are universally known to be very elegant and dressy looking so they are indeed very niche specific since they appeal only to a certain taste. Their watches aren't very versatile and aren't supposed to be used as tool watches or sports watches.
Cartier is in its real element when it's being used as an exquisite piece of jewelry.
Despite the brand's fame and excellent reputation, it's not really the brand's movements or its technology which set the brand apart from other luxury brands, but rather its aesthetically appealing design. It's the design which is the primary reason for purchasing their timepieces.
If you're interested in the flagship of Cartier, you should go with Calibre de Cartier.
Cartier is first and foremost meant for people who are firstly very conscious of fashion and design, and secondly desire to wear a combined luxury -, fashion -, and jewelry watch. This is my honest opinion.
---
A Review of Cartier's ranking
My ranking of Cartier: 15th.
It's debatable how you actually rank a brand, and a ranking is never objective, but the best way to turn a subjective ranking into an "objective" one is to rely on certain criteria. My ranking criteria of course are entirely subjective, and they aren't set in stone.
I use 14 criteria in determining the ranking of a particular brand, such as (1) a long and respected history, (2) limited supply and large demand, (3) reputation/status/prestige, (4) whether the brand is independent or not, (5) pioneering spirit and innovations, (6) impact on watchmaking history and modern culture, (7) general in-house production, (8) whether the brand relies on in-house made movements or not, (9) whether or not the brand makes movement complications, (10) steel grade, (11) build quality, (12) price range, (13) good resale value, and (14) market presence.
---
Shop Cartier Watches
Prices for Cartier Watches
---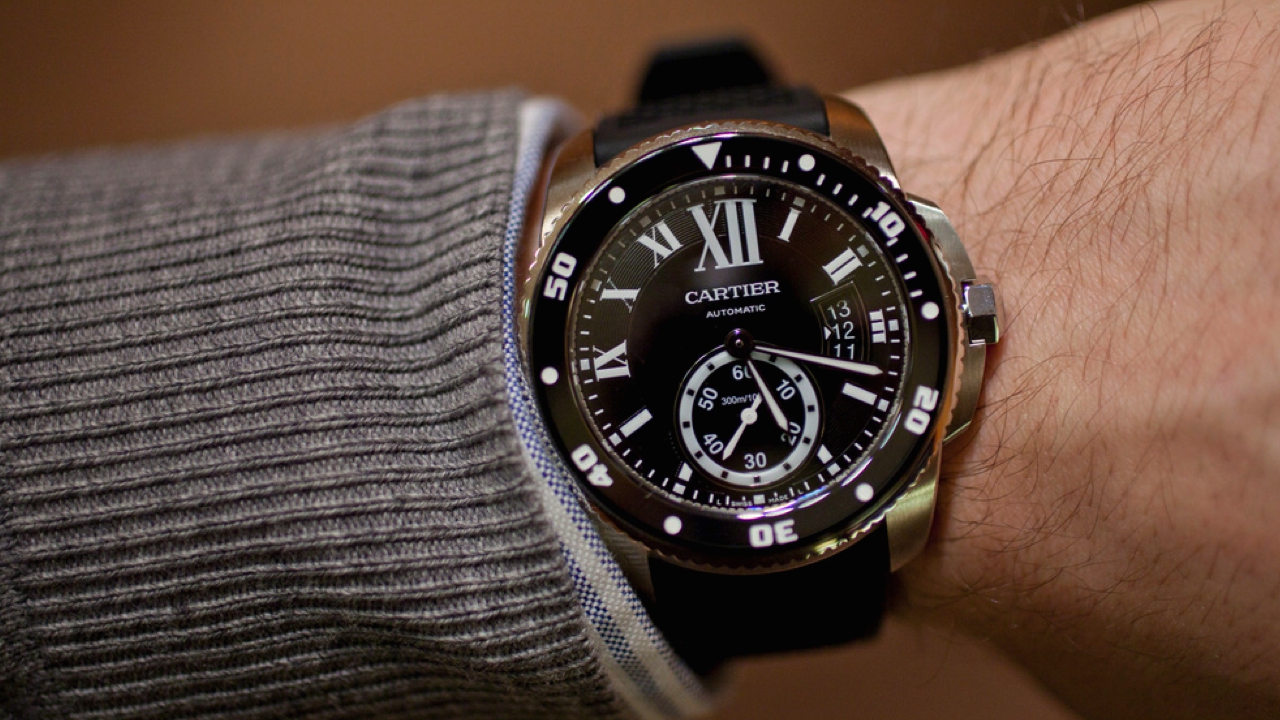 (Image By Mariya Butd)
---
---
If you have any comments or questions please drop them below and I'll be happy to answer them!
---