Questions & Inquiries:
---
What Can Swissdiverswatches.com Offer You?
This website is meant to optimize your online shopping experience by offering you:
This website exists solely for the purpose of helping and aiding You personally in making an educated decision on which timepiece You ought to buy, in order to match your personality, needs and lifestyle.
---
How I Can Assist You
If you need advice on which Swiss brand/manufacturer or timepiece you should pick – contact me either at my email alex@swissdiverswatches.com or at my Blog.
Please list:
Your specific requirements – regarding movements, brand/manufacturer, accuracy, functions, aesthetics etc.
Your budget.
Your daily needs – meaning what you will use your timepiece for on a daily basis.
I'll do my very best to find, and recommend a watch that most likely would match your daily needs, and aspirations – and where to find it below retail price online.
Please feel free to contact me for general inquiries, specific questions, watch brand specific questions, watch model specific questions, and advice on which specific timepiece would most likely match your personality and daily life.
I'd be more than happy to help you out, and to answer your questions. Since you'll most likely spend a hefty amount on a Swiss Made luxury watch – you do in fact deserve attention, advice, and support in your purchase plans.
If there is a particular brand or timepiece that you are looking for but can't find at the website, you are more then welcome to contact me. I'll do my very best to find your requested timepiece.
---
How I Cannot Assist You
Swissdiverswatches.com is a blog specialized in reviewing Swiss Made divers watches, but swissdiverswatches.com is in fact no retailer of luxury watches.
Since this luxury watch blog is no retailer of luxury watches, this site does not sell, stock or deliver any merchandise of any kind, neither to private individuals nor to any enterprises, businesses or companies, and this blog has no control over products and/or product descriptions on any third party sites that swissdiverswatches.com is linked to. Swissdiverswatches.com has de facto and de jure no control over the available stock of watches on the retailers' websites.
I might be able to contact the retailers, and kindly ask them to add the exact watches, and watch models that you are specifically looking for, but it is still the retailers' choice whether or not to make particular watch models available on their respective websites.
---
Cheers,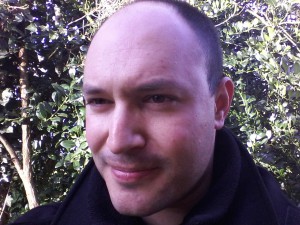 Alexander
Founder and Owner of Swiss Divers Watches

swissdiverswatches.com
email. alex@swissdiverswatches.com
---