---
Article written and published on the 17th of April 2022 by Alexander – Founder and Owner of swissdiverswatches.com
---
A paid partnership with CODE41. Review and opinions are the sole property of swissdiverswatches.com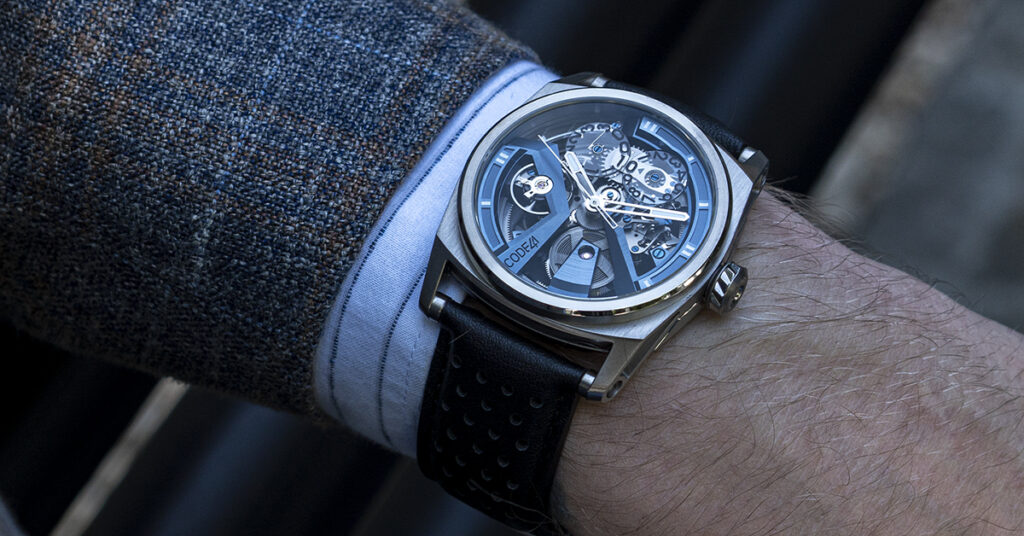 7 Reasons To Buy The CODE41 X41 Edition 6 Watch can be found down below
Every now and then I'm pleasantly surprised by professional watchmakers that set out to become iconoclasts – innovators with a fresh and new perspective on horology and challenge the traditional and sometimes stodgy high end Swiss watchmaking industry.
Furthermore, if you desire an affordable quality timepiece from a brand that can offer you horological craftsmanship at only a fraction of the price of say Rolex, Omega, and Breitling, and yet offer you higher watchmaking which is usually reserved for the most expensive elite Swiss luxury watch manufacturers – then this article should interest you.
Table of Contents:
What's the story behind the Swiss watchmaker CODE41?
In December 2016, in Lausanne, Switzerland, CODE41 was founded by Claudio D'Amore, with a simple and yet brilliant objective in mind: to offer robust and rugged sporty looking timepieces equipped with fine watchmaking at affordable prices, with an excellent level of dedication to craftsmanship detached from the image of presumptuous luxury, at merely a fraction of the price that the more established Swiss luxury wristwatch brands would normally charge their customers.
Furthermore, CODE41 was meant to become a people powered company, where ordinary people in a true democratic spirit, would make their financial contributions in a crowdfunding campaign to make CODE41 a viable reality.
As if this wasn't enough, CODE41 would apply a complete transparency on the origins of parts – meaning in what specific countries the components were produced in. CODE41 also offers a complete disclosure of the pricing of each timepiece and exactly how much each component of the timepiece would cost, and therefore what the total cost of the timepiece would be for the end customer.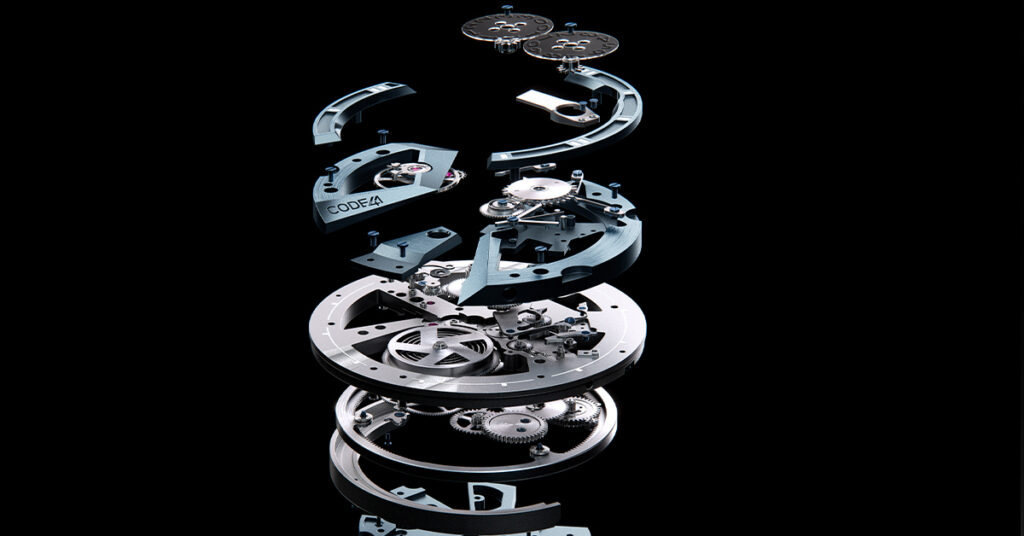 Not to poke fun at the Swiss watchmaking industry, but a complete transparency on the pricing and origins of parts and components is a rather rare occurrence. The level of modesty and honesty, professionalism, and integrity, is truly inspiring, and sets CODE41 apart from the established and traditional watchmakers.

All wristwatch enthusiasts should read this
Have you ever wondered what would happen if you combine a robust and sporty looking timepiece, with a high grade and high-tech water-resistant titanium case, adorned with a very rare and unique in-house made Swiss movement worthy of fine watchmaking, assembled by hand by master Swiss watchmakers on a very limited scale, a peripheral oscillating weight allowing for a complete transparency of the exhibition case back, a skeletonized dial, and easily exchangeable straps – at only a fraction of the cost of traditional Swiss watchmakers? Me too.
Sounds too good to be true? Well think again. What you get is a completely revolutionary wristwatch by CODE41 called X41.
The X41 wristwatch is sort of a rare moment where you get to combine a high-tech water-resistant titanium case, with a movement belonging to the fine watchmaking tradition of the old and venerable Swiss horological industry, an ease of exchange of straps, and a case design adorned with a skeletonized dial.
The X41 contains design cues from several legendary Swiss timepieces, and yet CODE41 is different from the mainstream Swiss watchmaking industry.

So, what makes the X41 unique? The first edition of the X41 project was launched in March 2019 and marked the first crowdfunding campaign and the first community-created watch in fine watchmaking.
The goal of the X41 project was and still is to make fine watchmaking financially accessible to all watch enthusiasts and to distance itself from the luxury image which is closely associated with fine watchmaking.
The key values of the X41 collection are transparency, authenticity, and an emphasis on the quality of the components and the superior expertise of Swiss watchmakers.
The X41 has already 5 editions under its belt, and in a spirit of true fine watchmaking, a very limited number of timepieces have been produced and released to the commercial market so far.
The Creator Edition and Edition 2 in March 2019 resulted in 700 pieces sold. Edition 3 in November 2019 resulted in 450 pieces, Edition 4 in July 2020 led to 500 pieces sold. Edition 5 in June 2021 resulted in 200 pieces sold.
7 noteworthy essential facts of the X41 watch
Here are 7 good reasons to buy a CODE41 X41 Edition 6 watch:
The architecture and design are exclusive to the CODE41 community.
Each individual movement is designed, produced, and assembled entirely in Switzerland.
Over 90% of the movement's components come from Switzerland.
Each individual X41 movement is finished and assembled by hand – just as you'd expect from other high end luxury manufacturers and brands of Swiss fine watchmaking.
The X41 is produced in limited quantities only, ranging from 50 to 1000 units.
An addition of a peripheral oscillating weight. It's a rare and costly technical feature, currently mastered by only a handul of brands.
Each individual X41 timepiece is TTO certified – meaning Total Transparency On Origin – a label created by CODE41, to offer an alternative to the Swiss Made label. It guarantees total transparency on the origin of components, on the costs of production and on the mark-up applied.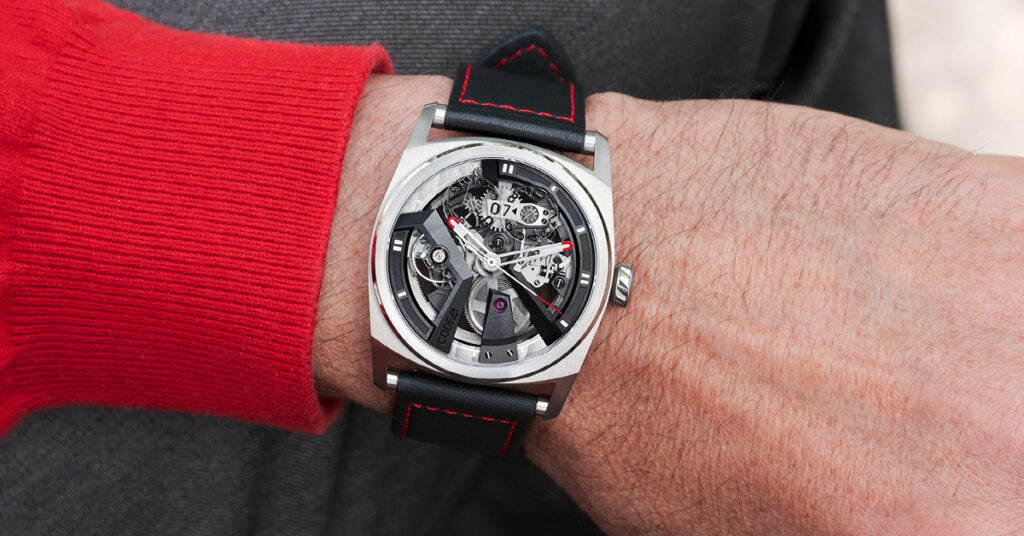 The conclusion here is that you have no reason to be worried about your X41 watch being an inferior mass-produced article. The X41 is as rare, exclusive, and unusual as it gets. It's quality, craftsmanship and attention to detail through and through – just as you'd expect from the high end established fine watchmakers of Switzerland.
The X41's retail price is exceptionally low in comparison with the value of the watch and average prices set by other Swiss brands.
Therefore, with the X41 watch you get affordability and exclusivity all in one.
The technical specifications of the X41 watch's movement
You'll get all the technical details on the X41 watch on CODE41's website, but what this new Swiss brand basically can offer you, with their edition 6, is a very rare and unique in-house made movement, assembled by hand by master Swiss watchmakers, where the assembly takes place entirely in Switzerland, where over 90% of the movement's components come from Switzerland.
The accuracy or precision of the movement is -2/+10 seconds per day. The movement has a power reserve of 45 hours, 297 components, 33 jewels, beats at 28,800 vibrations per hour, and has an automatic via peripheral oscillating weight – which allows for full transparency of your exhibition case back.
The physical dimensions and materials of the X41 watch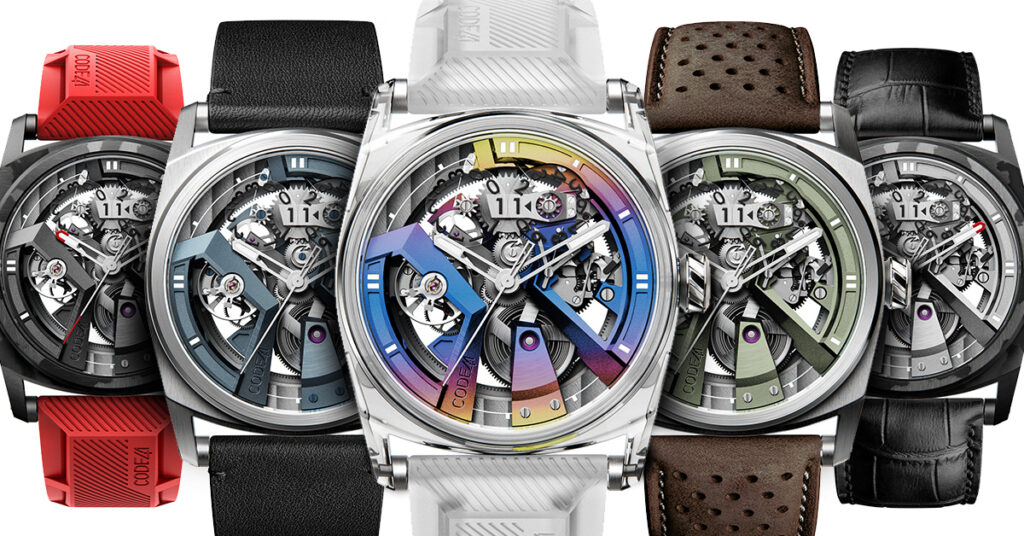 The case has a 42mm diameter with a thickness of 11.7mm, a fully skeletonized dial, an ease of exchange of straps (you have several strap materials and colors to choose from), a robust and rugged timepiece water resistant down to 100 meters (10 atmospheres) for the two case materials– either X41 Titanium/Grade 5 Titanium (2 times harder than steel) or AeroCarbon (a high-density carbon fiber used in aeronautics, 2,5 times more resistant to bending than steel and 2 times lighter than titanium).
An additional case material (a surprise) is available for this special edition. Please visit CODE41 to discover it.
With the X41 watch, you'll get a sporty and rugged water-resistant timepiece, equipped with a movement belonging to fine watchmaking, at affordable prices, and produced in limited numbers, which makes your X41 watch a rarity that guaranteed no one else will be wearing.
Are you excited in placing an order on the X41 watch? The pre-order is now open and this for a limited time! The X41 is available until May 4th. To have more information and access the pre-order you can click here.
---
If you have any comments or questions please drop them below and I'll be happy to answer them!
---
Article written by Alexander – Founder and Owner of swissdiverswatches.com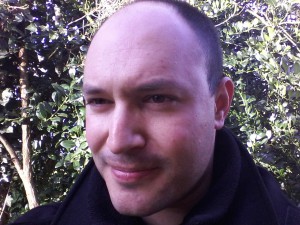 ---