---
Article written by Alexander – Founder and Owner of swissdiverswatches.com
---
Timepieces in general and divers watches in particular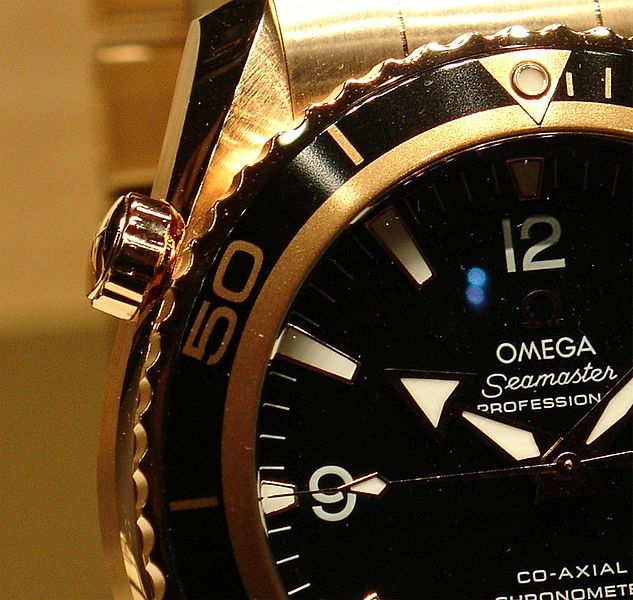 This entire website is dedicated to Swiss Made divers watches, and I estimate that at least 30-40% of all luxury watches available on the commercial market today are defined as divers watches or as water resistant sports watches. It could potentially be as much as 40-50%
No matter if you are personally interested in divers watches or not, this article might prove valuable to you even if you opt for say dress watches or pilot watches.
Divers watches are probably the most versatile type of watches you can find. Divers watches are characterized by multi-task usability and versatility –  they can be used as divers watches, dress watches and sports watches.
In my humble opinion, the ultimate luxury watches simply don't exist, since the beauty lies in the eyes of the beholder.
We can on the other hand compare technical and mechanical differences and conclude which brand or watch model is relatively better in terms of steel grade, build quality, accuracy, durability, power reserve, shock resistance and anti-magnetic properties, and divers watch dial luminescence.
Common questions I see on the Internet are: "How do I choose a timepiece?", "What's the best watch out there?", "What's the most prestigious watch brand?", "Which brand is preferable?" and so on. These are probably the most common questions I read on watch forums on the Internet.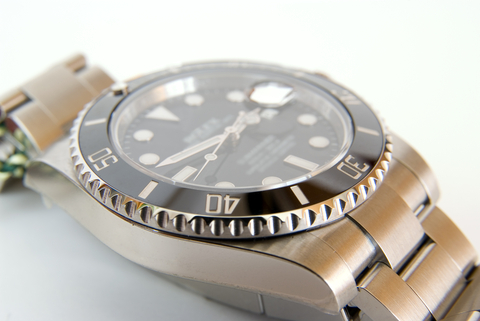 Before you go looking online for Swiss Luxury Watches below retail price, I strongly recommend you to take a look at the recommendations and questions below because they might answer many of your questions.
---
My personal approach to picking a watch
My approach may or may not be representative of how other people pick a timepiece, but what you are about to read down below is absolutely my very own and personal approach. You might use my approach as a recommendation, guideline or as a source of ideas.
I use a very intuitive, instinctive, and visceral approach to watches. It's a gut feeling really. The watch needs to appeal to my feelings and sing to my heart. I place enormous emphasis on the aesthetics, the beauty and the design of the watch. Everytime a raise my wrist to see what time it is, I absolutely need to enjoy looking at the watch. I have to love and appreciate what I see. Impressive mechanics and technology are important to me, but insufficient.
In fact, the watch needs to be so beautiful that I wouldn't merely take a look at the watch in order to see what time it is, but to first and foremost appreciate its beauty, design and aesthetics.
I also take the movement into consideration: the accuracy, the amount of jewels, the power reserve and the movement's durability and serviceability.
I take the steel grade and build quality of the watch into consideration as well. I like a good solid feeling. The watch doesn't have to be heavy but I do want some weight, in order to feel the watch on my wrist.
The history and the heritage of the brand or manufacturer is also important to me.
So, essentially I put emphasis on:
The aesthetics, beauty and design. The watch needs to appeal to my feelings and my soul. The watch needs to be so beautiful that it makes my heart sing with joy!
The accuracy, durability and serviceability of the movement.
Steel grade.
Build quality.
History and heritage.
However I do ignore:
The price range.
The hierarchy of luxury watches.
Status and prestige.
What I truly want, is a good all-round quality product that I can enjoy for years and decades to come. If I can't afford a particular timepiece, I collect sufficient funds for several months, before I actually purchase the timepiece of my dreams.
I'm not saying that the prestige and the hierachy of luxury watches aren't important. I'm just saying that you need to pick and purchase a watch because you truly love it.  It can't simply be a question of merely picking and purchasing a watch in order to enter a prestige, luxury and hierarchy contest.
---
What if you can't afford the watch of your dreams?
This is my advice: You can create for yourself "a luxury watch fund".
For example: each month, you can save a certain percentage of your monthly salary, for your luxury watch, and once you have collected sufficient funds – go for it! Set aside an x or y amount of money each and every month for the purpose of purchasing the watch of your dreams.
I've seen people taking loans to finance the purchase of their luxury watch. Today, many of them regret their decision. Please take my advice: avoid taking a loan at the bank. Avoid getting in debt over a luxury watch. Don't risk your personal economy or personal economic well being over a luxury watch. It ain't worth it. No luxury watch in the world is so important that you should risk your financial security.
Make sure that the amount you spend on a watch will not in any way, shape or fashion – hinder, stop, change or undermine your financial and material well being. Even after the purchase, you should be able to live a financially secure life and to be able to pay all the bills.
A luxury watch isn't a necessity – it's a luxury object. Your financial and material well being are way more important than any luxury watch in the world.
A person doesn't "need" a luxury watch. A person desires a luxury watch. Luxury is the antithesis of necessity.
---
Why do you want to buy a watch to begin with?
Think about this question for a moment. You spend a lot of your hard earned money on a luxury item. Do you genuinely love the timepiece? Do you buy the watch because you believe it will make you happy? Do you buy the watch because you desire a status symbol?
Are you buying the watch for yourself or is it a gift? Do you have a practical need for the particular timepiece you're interested in?
Does your job or profession require that you have a particular kind of watch equipped with a set of very specific features and functions necessary for performing your job on a daily basis?
Are you a watch collector? Are you a watch connoisseur? Do you appreciate the fine things in life – expensive equipment and costly piece of art? Do you want your luxury watch to be an heirloom?
You should ask yourself these questions, because when you buy an expensive timepiece, you want to buy it for the right reasons!
---
Do you love the watch?
Does it appeal to your feelings? Do you find the watch aesthetically appealing? Have you tried it on? Is it comfortable? Does the watch make practical sense to you? Does it appeal to your personality and your sense of fashion?
---
What sort of lifestyle do you have? What movements and functions do you need?
Are you physically active? Are you a professional diver? Do you have an office job? What do you usually use your watch for on a daily basis? That could determine whether or not you need a quartz, an automatic or a mechanical watch. Your lifestyle could also determine whether or not you need a chronograph – that is a stopwatch.
Most people who purchase chronographs, buy them for the aesthetic reason – not because they have a practical need for a chronograph. But, that's a fair reason as well. Maybe you prefer chronographs? Or maybe you prefer watches without a chronograph function?
Some people prefer a "cleaner" look, with a less detailed dial, and they usually opt for watches without a chronograph or any additional functions. These watches have the basics: hour-, minute-, and second-hands, and a date window.
Some people need a GMT function – that is Greenwich Mean Time – a watch with an extra hand on the dial, which keeps track of another time zone. For personal or business related reasons, some people need to keep track of another time zone. Maybe you are frequently visiting family, relatives and friends abroad or maybe you have a profession where you are frequently flying from one country to another? GMT is excellent for people who are travelling a lot.
Timepieces and brands that offer the GMT function are for example: Rolex GMT Master II, Breitling Chronomat 44 GMT, Omega Planet Ocean GMT etc.
If you are a professional diver, maybe you need a Depth Gauge, or an Alarm function? If you are a professional diver, these functions might come handy.
Some people desire additional functions that only haute horlogerie (higher watchmaking) can offer them: tourbillons, astronomical, striking and timing complications.
Do you need or want these additional (luxury) functions in your wristwatch? Or do you prefer a watch with a cleaner dial and basic functions? I'd say that 99% of all people either don't need or don't use movement complications. The complications exist mainly for collectors and connoisseurs.
There is nothing right or wrong here – only your personal preference. Opting for these functions will naturally make the watch considerably more expensive. Most Swiss Luxury Watches though, are just equipped with the basics: hour-, minute-, and second-hands and a date window.
Please keep in mind that the more complicated the movement is, and the more functions that are added to the watch's movement, the more things can go wrong. That's why I personally prefer watches with clean dials (optimum readability and aesthetically appealing design) and basic functions, because I need simple but stellar movements, that are accurate, reliable, robust, serviceable and durable.
The conclusion is: Most Swiss Divers Watches are versatile timepieces – they can be used as, and be considered to be, dress watches, sports watches and divers watches all in one. That's why Swiss Divers Watches are so popular!
---
Will you use the watch every day or almost every day?
That's an important question since it more or less reveals how much you want the watch. You should buy a watch because a) you like it, and b) because you intend to use it. Since you will spend a lot of your hard earned money on an expensive Swiss watch, the most satisfying feeling you can get is to purchase a watch you truly love, and to wear it every day or at least almost every day!
---
Quartz, automatic or mechanical?
Ask yourself what sort of watch movement you prefer.
Quartz movement – is battery driven, the most modern, accurate, reliable and affordable of the three movements. As long as the battery works, you don't need to do anything with the watch – the watch takes care of itself.
Automatic movement – is powered by your hand and arm movements. An automatic movement is mechanical – it doesn't take batteries. Of course you need to wind up the watch the very first time you intend to use it and wear it, in order to power the movement, but your hand and arm movements will power the automatic movement on a daily basis. If you wear an automatic watch every day or at least almost every day, you don't have to wind up the watch at all. If you put away your automatic watch for a few days, and the watch stops, you'll have to rewind the watch and set the time, when and if you intend to use it again.
Mechanical movement – this is old school technology. No matter if you wear the watch or intend to wear the watch every day, you still need to manually wind up the watch. Some watches need to be wound up every day, whereas others have a power reserve that lasts a few days. Even if you wear a mechanical watch 24/7, 365 days a year, you still need to rewind the watch. So a mechanical watch is very different from an automatic watch, although both have mechanical movements.
In the pictures below you see examples of movements:
An automatic movement – powered by your hand and arm movements. As long as you use an automatic watch on a daily basis – you don't need to wind up the watch, since your hand and arm movements automatically wind up the watch – hence the name – "automatic movement". You can clearly see the semicircular metal rotor which winds the mainspring. This is the rotor that moves due to your hand and arm movements.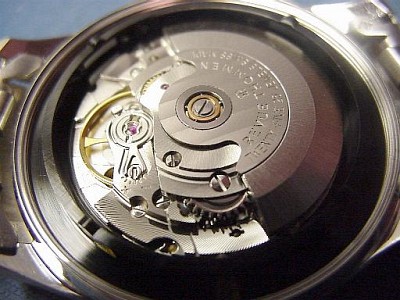 And below you see an old fashioned mechanical movement – you need to wind up this kind of movement every day or almost every day. As you can see, there is no semicircular rotor inside the movement. That is the main difference between an automatic and mechanical movement.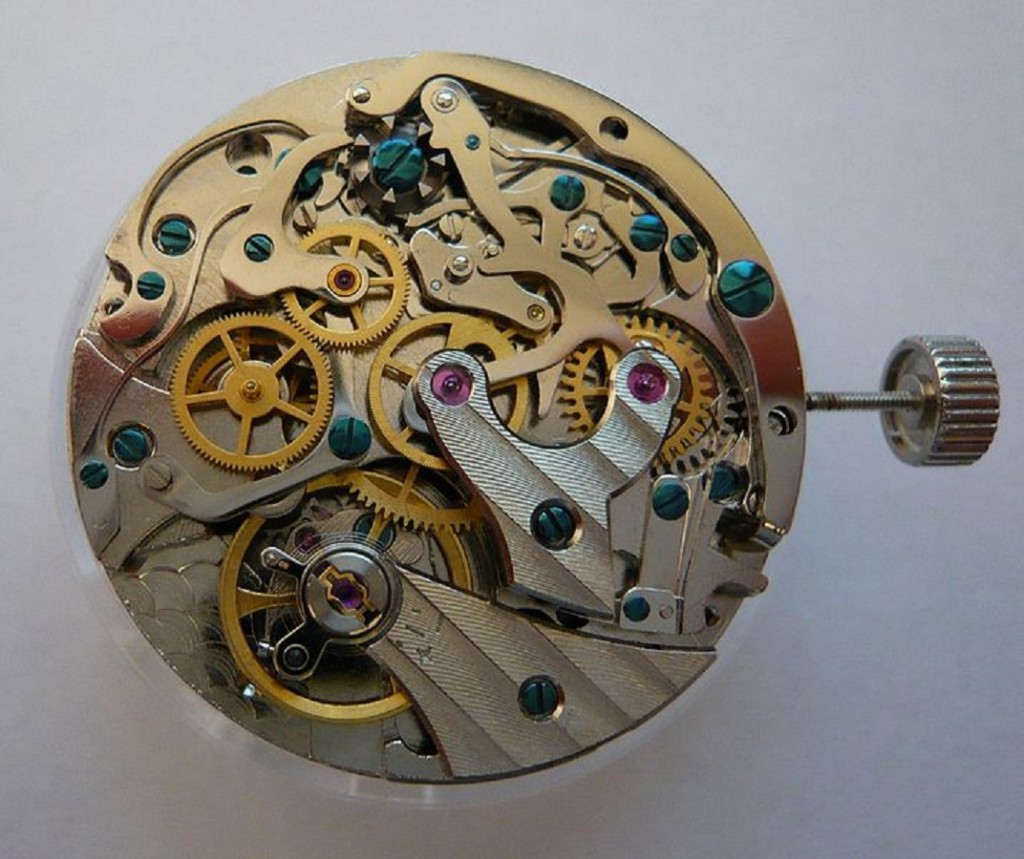 ---
Is accuracy important to you?
If accuracy is your nr 1 concern and priority, you should go with quartz. I also want to take the opportunity to tell you that quartz/battery driven watches are more affordable as well. Brands such as Tissot, TAG Heuer, Victorinox and Longines have several quartz models that might interest you. You'll find automatic watches among these brands as well.
If accuracy is your priority, but you still know in your heart and mind, that you desire a higher end luxury watch, it means you need to compromise a little bit, since most Swiss luxury watches either use automatic or mechanical movements, and these movements aren't as accurate as quartz movements. For certain, the difference in accuracy is negligible for daily use – 2-5 seconds a day, but there is still a slight difference.
If you want very accurate automatic movements, you should either go with:
Automatic chronometer certified movements. For example: Rolex, Omega and Breitling.
In-house movements of extreme luxury brands such as Jaeger LeCoultre or Patek Philippe.
An automatic movement that beats at a frequency of 36,000 vibrations per hour (vph). As far as I know, only Zenith fulfills this criteria.
---
Are you interested in high end luxury timepieces?
You should expect most of them – maybe 90-95% of their models, to be either automatic or mechanical. Very few of them take batteries. There are some Swiss watch manufacturers that deliberately want to cease producing quartz watches, to give customers the impression that the brand is becoming more exclusive and prestigious – that is the watch manufacturer is climbing the hierarchy of luxury brands.
The impression itself doesn't necessarily have to be false. It's simply that automatic and mechanical watches are almost synonymous with luxury watches. That's exactly what Omega did several years ago. Omega used to manufacture some quartz models in the past, but if I'm not mistaken, the production of quartz watches has either been discontinued or will be discontinued.
As a general rule, the more expensive and the more prestigious the brand is, the higher percentage of the timepiece models are automatic or mechanical. You can find exceptions of course, but as a general rule of thumb, we can say the following:
Timepieces above $1000, are either automatic or mechanical. Brands such as Rolex, Tudor, Omega, Breitling, Jaeger LeCoultre, IWC, Oris etc, are almost exclusively, with very few exceptions, either automatic or mechanical.
Timepieces below $1000, are quartz.
In the image below, you see an example of a high end Swiss luxury watch equipped with an automatic movement – Rolex Sea Dweller Deepsea. And yes, this timepiece costs well above $1000.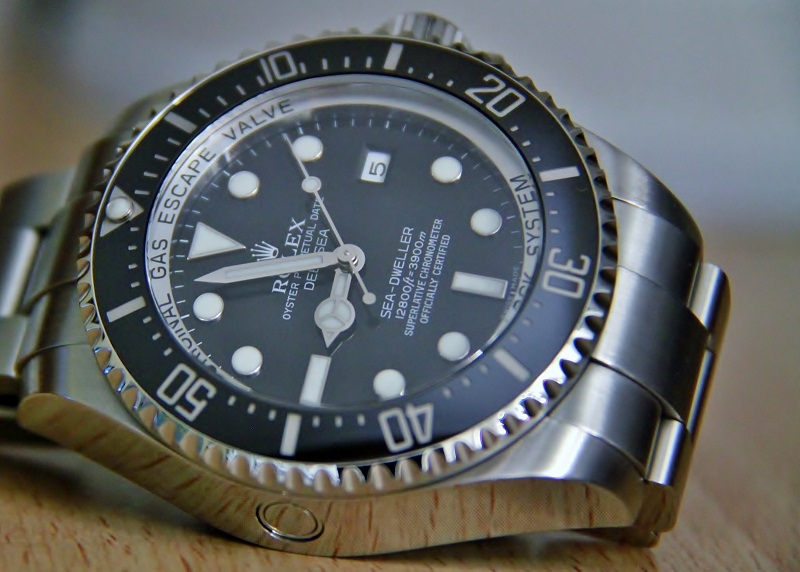 ---
Are you a watch collector?
In that case, automatic or mechanical watches are the timepieces that should interest you.
They are produced and sold in relatively few numbers. An automatic and mechanical movement implies that the timepiece is expensive.
Quartz movements or quartz watches, are usually produced and sold in large and massive quantities and their retail price is usually only a fraction of what an automatic or a mechanical timepiece usually costs. Roughly 80% of all timepieces produced and sold around the world are quartz, so if you're looking for something that stands out and is unique, you should opt for automatic and mechanical watches.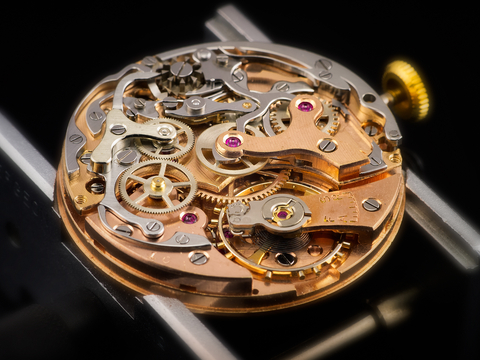 ---
Do you desire a more affordable Swiss Divers Watch? Examples of Swiss brands that tend to cost below $1000:
Tissot, Certina, Mido, Victorinox, Davosa and in some cases – Alpina and Longines.
---
Examples of Swiss brands that tend to cost above $1000: 
Rolex, Tudor, Omega, TAG Heuer, Breitling, Panerai, IWC, Breguet, Blancpain, Hublot, Jaeger LeCoultre, Audemars Piguet, and Zenith are a few examples.
---
Do you wonder why some brands are more expensive than others? The reason high end Swiss Luxury Watches are more expensive than lower end Swiss Luxury Watches:
There are mainly 4 reasons for that:
1) High quality materials such as excellent steel grade, and/or expensive, fine, precious materials such as gold, platinum, diamonds, and jewels.
Quality materials add to the functionality, performance, and quality of the timepiece.
Quality materials could involve a high grade titanium and/or excellent steel grade. High quality steel for example, requires special machinery and equipment, for cutting, shaping, drilling and polishing the steel. Ordinary equipment can't be used when dealing with high quality steel grade. It's not only a question of purchasing, producing, manufacturing certain materials. You need the proper equipment and machinery for this purpose, and the equipment costs as well.
Quality materials will improve the inner functions of the watch and the external structure of the watch. The movement will become more accurate, more robust, more durable, more serviceable, more shock resistant and more anti-magnetic. A better steel grade, does in fact make the external structure of the watch (the case and the bracelet) more resistant to shocks, scratches, dents, wear and tear.
Precious materials add to the luxury and aesthetics of the watch (and has nothing to do with either function or performance), and since precious metals and materials are exactly that – precious, they will add to the cost of manufacturing the watch.
2) The time it takes to manufacture the luxury timepiece is factored into the price – this implies higher production costs and labor costs.
A considerable amount of planning, essential inventions and concepts, new movement technology (still in the prototype stage), new materials, and new designs, can be and frequently are, attributed to the higher expenses. Furthermore, master watchmakers, engineers, designers, artists and artisans are needed to develop, invent, conceive, design, produce, manufacture, assemble and quality test each timepiece into a technical and an aesthetical piece of art – for several months!
Higher end watch brands would normally involve more manual labor than say lower end brands, and in some few and exceptional cases, some ultra luxury watch brands (e.g. Patek Philippe, Audemars Piguet, Vacheron Constantin, Jaeger LeCoultre, Breguet, Blancpain etc) might in fact be 100% handmade.
The more manual labor that is needed for making a watch, and the longer the watchmaker needs to work on the timepiece, the more the timepiece will cost. Much of the price or cost of an ultra luxury handmade watch can largely be attributed to the amount of work that is done by a watchmaker – meaning labor costs.
Other brands rely both on ultra modern high technological machinery and manual labor – such as Rolex, Omega and Breitling. These brands are less handmade than say Patek Philippe or Audemars Piguet, and Rolex, Omega and Breitling rely considerably more on machines. It takes a considerably shorter amount of time making watches that are largely made by machines and that's why the watch manufacturer can charge you a lower price.
The time it takes to make luxury watches would also include quality tests. Extremely stringent and demanding quality controls are needed in order to turn the watch into a perfect machine and a perfect piece of handicraft, and it takes the skills of a highly trained master watchmaker to build, assemble and test a mechanical and automatic movement, before the actual timepiece is released to retailers and customers.
The quality tests would include:
Accuracy.
Anti-magnetic properties.
Water resistance.
Shock resistance.
Computer simulated, machine simulated and even manually tested wear and tear tests.
Perseverance/endurance tests, that might take several weeks!
As you can see, Swiss watchmaking isn't just a question of mass production, even though most Swiss luxury watch brands rely on modern equipment and manufacturing processes. Only a few brands, such as Patek Philippe, Vacheron Constantin, Audemars Piguet, Jaeger LeCoultre, Breguet, Blancpain and a few others, are entirely handmade.
3) The cost of the warranty service is also factored into the premium price.
Most high end Swiss luxury watches are either automatic and mechanical, and automatic and mechanical watches are more likely than quartz to incur an in-warranty service. The watchmakers are counting on that their automatic/mechanical watches need to be serviced during the warranty period.
4) Smaller quantities are produced and sold.
For that reason, high end luxury watches yield a slower return on investments. High end luxury timepieces are therefore not an economy of scale, so a premium price needs to be charged per manufactured unit.
---
Do you prefer a more elegant and exclusive looking divers watch or do you prefer a divers watch that is more sporty looking – a bit rougher – a kind of a tool watch?
Well, as a general rule, the smaller the diameter is and the thinner the case is, the more dressy looking the watch is. The opposite is also true: the wider/bigger the diameter is and the thicker the case is, the more sporty looking the watch will be.
Usually, timepieces within the diameter range of 38mm-42/43mm are usually elegant and dressy looking, whereas timepieces larger than 42/43mm, are usually sporty looking tool watches.
So as a general rule, we can say the following regarding the diameter of the watch:
36mm – 42mm = usually equals elegant and dressy looking divers watches. I say usually since there are exceptions.
42mm or larger = usually equals sporty looking tool watches. I say usually here as well, since there are exceptions.
When it comes to aesthetics, there really isn't any right and wrong here. What it really boils down to is: what sings to your heart? What do you personally prefer? Only you can know that.
---
The size of your wrist might also determine whether or not a watch looks aesthetically appealing.
Trust me on this: the size of the watch and the size of your wrist are important. You don't want the watch to look ridiculously large or ridiculously small on your wrist. It's important that there is an aesthetic harmony when the timepiece rests on your wrist.
If you have a small or medium sized wrist, my recommendation is that you should go with watches with a diameter between 36mm-42mm. If you have a large and wide wrist, go with larger timepieces – 42mm should be an absolute minimum – but I'd say a 44mm diameter (or larger) would be more likely your size.
As a general rule we can say the following:
Small sized wrists = you should go with a diameter of 36mm up to 40mm.
Medium sized wrists = you should go with a diameter of 38mm up to 42mm.
Large sized wrists = you should go with 40/42mm up to say 45 or 50mm. There are brands and models that offer even larger sizes – above 50mm. This is quite unusual however.
---
Which is the preferred case material?
For Everyday Use:
Either stainless steel or titanium are the preferred materials. Stainless steel is standard among most Swiss Luxury Watches – Swiss Divers Watches included.
Most Rolex, Omega and Breitling watches, just to mention three prominent examples of highly respected Swiss Luxury Watch Manufacturers, indeed use stainless steel as their standard material, although the quality of the steel might vary from brand to brand. Rolex is known to use the highest quality stainless steel on the market. Stainless steel is not immune to dents, buckles and scratches, but is in all honesty a rather strong and hard-wearing metal.
Titanium is a light weight metal and considerably more expensive. If you are opting for a large and hefty timepiece, my recommendation is to go with titanium since the material alleviates the weight of the watch. Some people like titanium and some people don't. Titanium has a grayish color and is somewhat darker than stainless steel.
For Life's Special Moments – Parties, Festivities And Ceremonies:
Under such circumstances, you could opt for gold, rose gold and/or platinum – needless to say – very expensive! However do avoid to use gold, rose gold or platinum for everyday use – these are rather soft metals and they aren't as serviceable or as hard-wearing as stainless steel or titanium.
What About Ceramic Cases?
Ceramic cases are extremely scratch resistant but they are also very brittle. If they fall on a hard surface they might break or shatter. Ceramic cases should preferably not be used on a daily basis. This is my honest opinion.
If I'm not entirely mistaken, I do believe that the Swiss watchmaker Hublot does manufacture some ceramic cases or ceramic timepieces (most Hublot watches are either made of stainless steel or gold), and they supposedly can take and withstand impacts and shocks, but this is most likely the exception on the Swiss Luxury Watch market.
---
What Strap Do You Prefer?
Most straps or bands are made of:
Stainless steel (or titanium in less common cases).
Rubber.
Leather.
The most practical, serviceable, hard-wearing and durable watch band, and in my opinion the most elegant one, is a stainless steel (or titanium) bracelet. Rubber is obviously less heavy and more flexible but won't last as long. Leather is elegant but very unpractical. Leather easily breaks, rots, and cracks. If you opt for a leather strap, you should avoid any contact with water. Your water resistant watch can absolutely be used in the water, but the leather strap will get ruined.
A good idea is to have, in the comfort of your home, several straps for the same watch – a leather strap which you use for life's special moments, or in situations where you don't need any contact with water, and a rubber strap, which you can preferably use when you are playing sports, when you go to the outback or when you go diving.
---
Are you reluctant to wear your Swiss Luxury Watch when you are playing sports, when you go to the outback or when you exert physical work?
Ok, this is my advice: buy yourself a beater watch.
Definition of a beater watch: A watch that doesn't cost too much – I'd say that $200-$300 is what you should pay maximum for a beater watch. It's a watch which is easily replacable and you won't get too upset if it gets scratched, if it's damaged by water, if it's dropped overboard or if it's severely damaged or succumbs to some minor "disaster".
While you are wearing your beater watch for the most demanding situations, you can protect your luxury watch by keeping it at home to avoid any damage to it.
That is not to say that you can't use a luxury watch for very demanding situations – indeed very often you can –  but if you are reluctant to expose your luxury watch to any demanding situation, you should get yourself a beater watch – that is an easily replacable watch, and a luxury watch  – which is your favorite timepiece.
---
Are you uncertain whether or not you have purchased the "right watch" – the watch of your dreams?
Well, if you have any doubts about that, please take my advice and learn from my mistakes: when you purchase the watch on the Internet, and you get it delivered to your home address,  please take into consideration that you can only return the watch and get a refund if you return the watch and the box exactly the way it was delivered to you; that is, don't remove the price tag or the protective plastic that covers the timepiece.
Examine your purchased timepiece, look at it, feel it, try it on for a few hours or a few days until you are absolutely certain – but don't remove the price tag or the protective plastic that covers the timepiece.
Remove the price tag and the protective plastic material only when you are 100% sure that this is indeed the watch you want. If it's not, then return the timepiece and the box exactly the way it was delivered to you, and demand a refund. It's better to be safe then sorry!
---
Should I opt for a more affordable watch while I'm collecting funds for the watch of my dreams?
If the more affordable watch is supposed to serve as a temporary consolation prize, the short answer is no, and I'll tell you why: when you have finally fulfilled your dream of buying your ideal watch, you will most likely only use your favorite watch or ideal watch, and you will neglect the cheaper watch altogether. You'll end up selling the cheaper watch and you won't be able to sell the watch at the original price, and you'll lose money on it.
Take my advice: don't opt for the cheaper model if the price is the only factor. You will wear a timepiece on your wrist – not a price tag.
Your guiding principle should be: purchase a watch that you love, irrespective of the brand name and price level.
Whether you have found a "cheaper", and "less prestigious" brand, or an "expensive", and "more prestigious" brand that appeals to you, is completely irrelevant.
If the watch brand or the model sings to your heart – that's the watch you should buy, irrespective of what commercials, workmates, friends, family, peers or online watch forums have to say about it.
If you on the other hand, have several watches in mind, that appeal to you, and you currently can't afford your ultimate dream watch, then obviously you should start buying the less expensive timepieces first – but you should buy them not because they are "cheaper" – you should buy them because you love them!
---
In-house movements vs non in-house movements?
What's the difference between movements that are in-house made, and movements that aren't in-house made?
In-house movements are movements that are manufactured by the watch manufacturers/watch brands in their very own factories. Usually, the denomination "in-house made" not only implies that the watch manufacturers produce the movements themselves, but also that they indeed legally own the technology, and that the technology was conceived and invented by their engineers.
Non in-house movements are not manufactured by the watch manufacturer/watch brand, but by a third party – usually Swatch Group (ETA and Valjoux movements) or Sellita (Sellita movements). The watch brand purchases the movements from a third party, places their stamp, hallmark and name on it, and possibly improves or modifies the movement, but essentially the technology of the movement isn't theirs.
As far as technology, mechanics, and functionality are concerned, it makes no practical difference whatsoever whether the movement is in-house made or not.
Even though the Internet is nowadays flooded with the slightly obsessive "in-house made" hype, it should serve you well to remember, that behind all the magic and mystery,  an in-house made movement simply means that the watch manufacturer – or brand, manufactures their movements in their own factories. It says absolutely nothing about the quality, accuracy and reliability of the movements, and what criteria and methods are used in order to manufacture the movements.
Most Swiss wristwatch brands don't manufacture their own movements. Either they procure their ETA/Valjoux movements from Swatch Group or Sellita movements from Sellita.
Roughly 80% of all Swiss movements that are manufactured on a yearly basis, are made by ETA and Valjoux, and both are owned by Swatch Group.
Only a tiny and minuscule minority of Swiss watchmakers make their own movements – Rolex, Jaeger LeCoultre, Audemars Piguet, Patek Philippe, Breguet, Blancpain, and Zenith are a few of them.
Omega, Breitling, Panerai and IWC indeed manufacture their own movements as well, but to a lesser extent, since many of their collections and timepieces still rely on ETA and Valjoux movements that are manufactured by Swatch Group.
Even though many watch enthusiasts might sneer at "standard ETA movements", these movements do work very well, and keep time very well, and that's what's truly important!
However, it's certainly true that avid collectors and watch enthusiasts prefer in-house made movements. Brands and models with in-house made movements are usually more expensive since the manufacturer needs to stand for the manufacturing expenses themselves.
Higher end ETA/Valjoux movements compare favorably to say in-house made Rolex movements as far as accuracy, power reserve, wearability, serviceability, number of movement jewels, anti-magnetic properties, shock resistance and reliability are concerned.
The main difference is to be found between standard ETA/Valjoux movements on one hand, and higher end ETA movements and in-house movements on the other hand. Standardized ETA/Valjoux movements are usually less finished and less polished, and usually they apply materials of lesser quality, and usually they are less accurate and have a smaller power reserve.
Since most brands and models are equipped with the essentials –  that is hour -, minute -, and second-hands, and a date window, we aren't really comparing apples with oranges. Despite different manufacturing methods, different materials and different commercial brand names, the movements will be fairly similar to each other.
If you are a collector and a connoisseur and if you have a slight streak of snobbery, you might want to go strictly with in-house made movements.
Examples of Swiss luxury watch brands that rely exclusively on in-house made movements are Rolex, Jaeger LeCoultre, Audemars Piguet, Patek Philippe, Breguet, Blancpain and Zenith.
If you simply desire a very well made timepiece with a very reliable and accurate movement, either standardized ETA movements or higher end ETA movements are more then sufficient.
---
What about the resale value?
Generally speaking watches just like cars, lose value over time. It's not unusual that the resale value of most brands is somewhere between 20%-60% of the original price, and in all honesty, this is a rather general and sweeping statement since it really depends on which brand we are referring to.
For example: Lower end brands such as Tissot, Victorinox, Longines and TAG Heuer have a lower resale value and higher end brands such as Baume & Mercier, Breitling, Omega and IWC have a considerably higher resale value.
There are however two Swiss luxury watch brands that stand out from the crowd in terms of resale value: Rolex and Patek Philippe.
The resale value has really nothing to do with the build quality, steel grade, movement accuracy, reliability and durability – even though Rolex is probably second to none. The resale value has to do with customer perception and the simple truth of economics – supply and demand.
There is a huge demand for Rolex and Patek Philippe all across the world! People are ready to spend a considerable amount of money on either a Rolex or a Patek Philippe, despite the fact that there are many other highly respected Swiss luxury watch brands and manufacturers out there. In terms of desirability and popularity, Rolex and Patek Philippe are second to none.
It's not unusual that you can resale a Rolex or a Patek Philippe very close to the original price – sometimes slightly under and sometimes equal to the original price. If the resale value is important to you, you should either go with Rolex or Patek Philippe. The downside of course is that these are extremely expensive brands.
One last comment on the resale value of Rolex and Patek Philippe: while almost exclusively, it is the connoisseurs and the collectors that have heard of Patek Philippe, by contrast, almost everyone knows of Rolex! If the resale value is important to you and you want to sell your timepiece as easily as possible, I'd recommend Rolex.
It's easier to resale a Rolex than a Patek Philippe, due to two factors: 1) Rolex is usually not as expensive as Patek Philippe – although Rolex isn't exactly famous for being affordable! 2) There is a huge demand for Rolex and almost everyone in the world has heard of Rolex. By contrast, a much smaller clientele has heard of Patek Philippe.
---
Additional thoughts and advice
I know that many people are caught up in the prestige and status game and that many people tend to pick their watches based on the need to boost their self-image in order to increase their status and social standing. I know that the price range, the status and the hierarchy of luxury watches, matter to quite many people, and that they apply these criteria for picking a watch. Rarely do such people pick a watch because they truly love it.
To be perfectly honest with you: the brand name, and the price, and the level of prestige aren't really that important. These shouldn't be your guiding principles for what watch you should purchase. Okay – let me put it a bit differently: Yes of course the brand name is important in a sense – since its reputation implies what quality you should expect from it. The brand name's reputation precedes it.
There is a reason why Rolex, Omega and Breitling for example, are coveted and desired by millions of people around the world: people know very well that these are indeed quality brands.
However, since all the Swiss brands that I would personally recommend to you at this website, are highly prestigious and of excellent quality, you shouldn't be too concerned about brand recognition and brand quality. What it really boils down to, is your personal preference.
Of course, watch enthusiasts (I'm one of them!) will have hearty discussions on watch brands, models, movements & technology, and unique methods of manufacturing the watches, and the history and reputation of the brand, and they will pit the brands against each other and compare them- arguing which is the "best", but ultimately, if you don't like a particular watch, it will matter very little to you.
Ignore the price range, ignore the luxury hierarchy and ignore the prestige. Instead, pick a watch that you love. If the watch of your dreams happens to be a higher end luxury watch – that's perfectly fine.
The best and most desirable watch is the one that sings to your heart!
Yes – it's really that simple. My best recommendation to you is very easy and straightforward: buy a timepiece that you love! If you buy a watch that you love, you will have no regrets buying it, and you will enjoy it for many years, and possibly many decades to come. That's the very best advice I can give to you!
---
Watch brand specific questions
If you want to read reviews on more than 20 highly respected Swiss watch brands in conjunction with your possible purchase plans, you'll find these reviews here.
If you've got any specific questions concerning particular brands or models, and how they compare to each other, you're more then welcome to contact me at alex@swissdiverswatches.com, and I'll do my very best to answer them.
Every brand is unique – sometimes they partially overlap each other concerning quality, accuracy, brand name recognition and popularity, and sometimes they differ from each other completely. Some brands are even "related" to each other, as far as ownership and technology are concerned.
If you're interested in reading reviews of particular watch models you are free to read my watch reviews here. There you'll find detailed descriptions and my personal recommendations. But like I said many times before: go for the watch that sings to your heart! At the end of the day, that's what will make you happy and satisfied.
---
Article written by Alexander – Founder and Owner of swissdiverswatches.com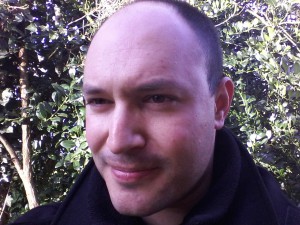 ---

---
---