Longines Brand Review
---
Swiss Luxury Watch Brands Reviews Menu
---

Shop Longines Watches:
---
Longines – Timeless Elegance & Affordable Swiss Luxury
Longines Brand Review By Alexander – Founder and Owner of swissdiverswatches.com
---
A Review of Longines' history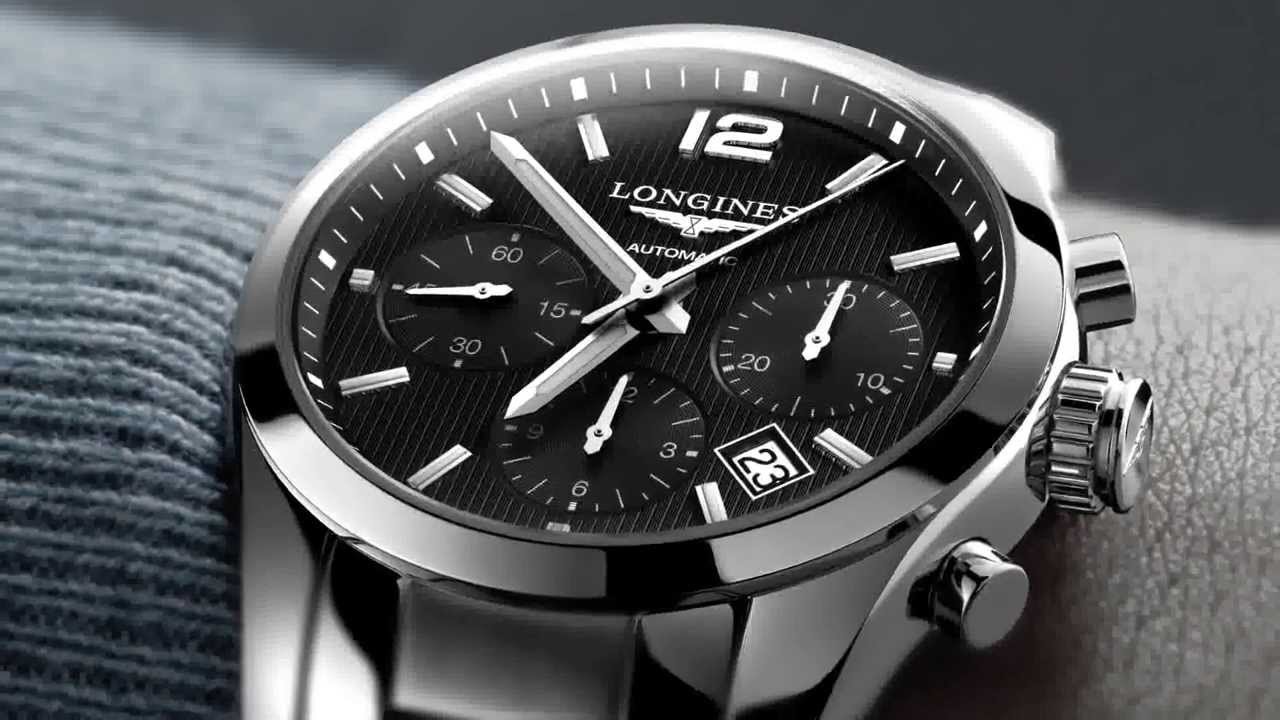 (Image By The Firm Fotonin)
In 1832, Auguste Agassiz founded Longines and the brand is based in Saint-Imier in Switzerland. Longines is currently owned by Swatch Group.
In 1832, Auguste Agassiz founded Longines. He was the brother of the famous naturalist Louis Agassiz. Auguste Agassiz started his business by joining forces with two partners in order to sell pocket watches.
In 1846, Auguste Agassiz became the manager and the head of the company. Longines became a very successful brand abroad due to his family in the USA. The brand became very popular in the US.
In 1852, Auguste Agassiz's nephew, Ernest Francillon, an economist, joined Longines.
In 1867, the Longines manufacture and factory was inaugurated by Ernest Francillon. The same year, Longines won an award at the Universal Exhibition in Paris due to the 20-line caliber/movement.
In 1876, Longines transformed itself from a traditional Swiss watchmaking company (which is based on independent artisans) into a modern mechanized production company – thanks to Francillon, and Jacques David, who went to the USA for the Universal Exhibition in Philadelphia.
In 1878, the legendary watch manufacturer employed its new manufacturing methods and produced a chronograph movement called 20H. Movement 20H is the first movement by Longines which could be used for precise timing, and from the late 19th century and onwards, Longines would specialize in chronographs.
In 1881, the company sold their first chronographs in America. In 1886, most sports officials in New York, employed Longines chronographs.
In 1888, the watch producer became a specialist in timekeeping which requires high precision. The same year, Longines developed the 21.59 caliber, which became the first Longines movement to become a certified chronometer.
In 1889, Francillon, Auguste Agassiz's nephew, took several measures to protect the intellectual property of Longines. For example, he filed the brand's name with the Federal Office of Intellectual Property. The logo was registered in 1889. In 1893, Francillon made sure that Longines and its logo would get worldwide protection through WIPO's precursor International Bureaux for the Protection of Intellectual Property.
In 1899, the luxury brand equipped the explorer Price Luigi Amedeo of Savoie, for his Arctic expedition. Since this year, Longines became associated with explorations.
In 1900, Longines won the Grand Prix at the Universal Exhibition in Paris with La Renommée – a pocket watch. At these events, Longines would win more Grands Prix than any other brand.
In 1912, the company was present at sports events using electromechanical sports timing.
In 1913, the watchmaker released its first wristwatch caliber/movement – the 13.33Z.
In 1916, the watch producer developed movements of oval and rectangular shapes.
In 1919, Longines became the official supplier of watches to the International Aeronautical Federation. Aviation pioneers used very reliable and accurate instruments manufactured by Longines.
In 1927, Longines and US Navy officer Philip Van Horn Weems jointly developed a rotating disc watch. This was used in order to synchronise a GMT signal with the second hand. This was essential for navigation. This cooperation lead to the Longines Weems Second-Setting Watch. In 1935, a patent was filed for this watch.
In 1931, Charles Lindbergh designed a navigational instrument which Longines manufactured for him.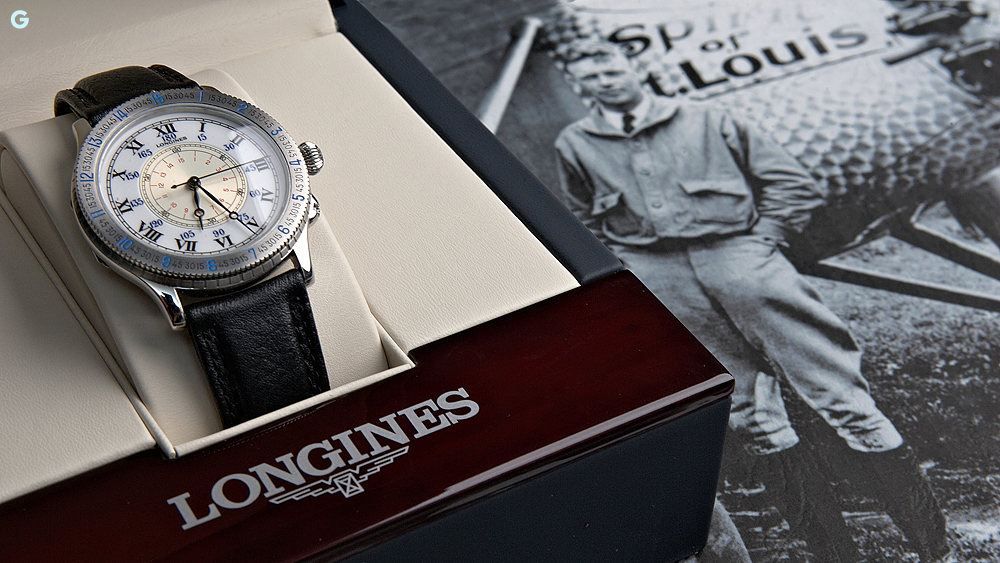 Below: The Longines Pilot Watch.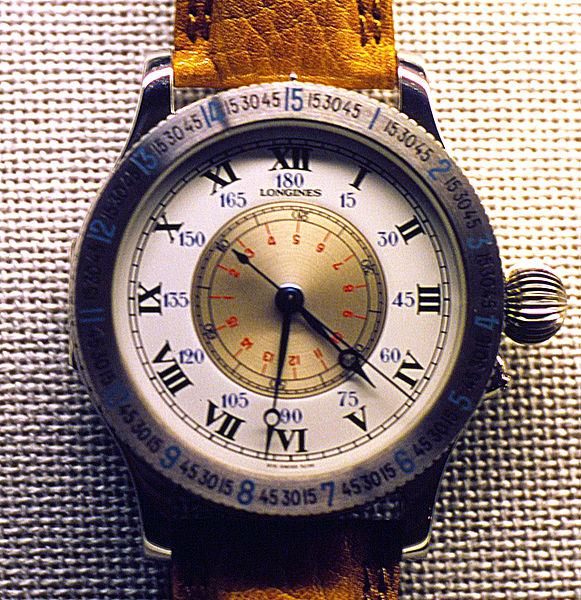 In 1936, the luxury watch manufacturer filed a patent for a wristwatch movement called 132N, equipped which push buttons. The functions included a 60-minute continuous counter and a semi-instantaneous 30-minute counter.
In 1939, the watchmaker developed several kinds of mechanical equipments for timekeeping.
In 1945, Longines released its first automatic movement called caliber 22A, for which Longines received a patent. Longines started a large scale manufacture of this automatic movement.
In 1947, the brand developed a new mechanical or hand-wound chronograph movement.
In 1954, Longines developed its first quartz clock which would achieve several accuracy records at the Neuchâtel Observatory. The instrument consisted of a camera connected to a quartz clock. It was used to time and register the movements of the athletes when they passed the finishing line.
In 1957, the luxury brand released the Flagship Collection.
In 1959, the watch producer developed the 360 movement which was used for observatory competitions. This movement sat new accuracy records at the Neuchâtel Observatory.
In 1963, the luxury watchmaker developed the L400 movement which was unusual insofar that it used an electromechanical system.
In 1964, Longines used the Chronocinégines timekeeping system to time Donald Campbell as he raced in his high-speed car Bluebird II through Australia's Lake Eyre.
In 1965, the watch producer conducted research in quartz and electronic technology, which lead to the 800 movement. It outperformed conventional mechanical instruments used in observatories.
In 1967, Longines released a new automatic movement called L430.
In 1969, the luxury watch manufacturer launched the first cybernetic quartz movement, called L6512. The watch was called Ultra-Quartz.
In 1972, Longines collaborated with Texas Instruments and Ebauche SA to develop Longines' very first digital watch.
In 1975, the company won a price for a timepiece called Cleopatra.
In 1977, the brand developed an automatic movement called L990, equipped with two barrels and merely 2.95 mm thick, which meant it was the world's flattest automatic movement of this particular kind.
In 1979, the legendary watch manufacturer developed a 1.98 mm thick quartz watch!
In 1982, Longines became the official timekeeper for Formula 1 races for the next 10 years. Longines signed partnerships with Ferrari and Renault.
In 1983, Longines was purchased by Société Suisse de Microélectronique et d'Horlogerie (SMH), which nowadays is known as Swatch Group. From this year on, Longines was no longer an indepenent watchmaker.
In 1984, the company developed a highly accurate quartz movement called the 276 VHP (Very High Precision). The Conquest Collection utilises this movement.
In 1985, the watch producer became the official timekeeper for all rhytmic and artistic events that were organized by the International Federation of Gymnastics.
In 1992, Nicolas G. Hayek – the founder of Swatch Group, and Walter von Känel, Longines' President, inaugurated the Longines Museum.
In 1997, Longines released the Longines DolceVita Collection. The collection expressed modern and contemporary aesthetics and elegance.
In 1999, Longines adopted its famous slogan "elegance is an attitude".
In 2003, the brand released a very elegant and classy collection called Longines Evidenza. These are barrel shaped dress watches with elegantly designed dials and leather straps.
In 2005, the watchmaker released a new collection called the Longines Master Collection, which consists of mechanical dress watches. The collection was created because 1) Longines wanted to honor its long and respected watchmaking tradition, and 2) the global trend at that time showed a renewed interest and indeed a renewed preference for mechanical movements.
In 2007, the luxury watch brand introduced the Longines Master Collection Retrograde – another collection of beautiful dress watches.
In 2009, the legendary watch manufacturer released a new collection of ladies' watches called PrimaLuna.
In 2010, Longines released a new column wheel chronograph movement which meant that the movement would be smoother and more precise.
In 2011, the watch producer developed the Longines Master Collection Retrograde Moonphase model. It's equipped with a day and night indicator, moon phases, and day, date, 24-hour scale and seconds.
In 2012, Longines developed the Longines Saint-Imier Collection which is a tribute to the village of Saint-Imier where Longines was founded and still is located today. This collection too consists of mechanical movements.
---
A Review of Longines' mission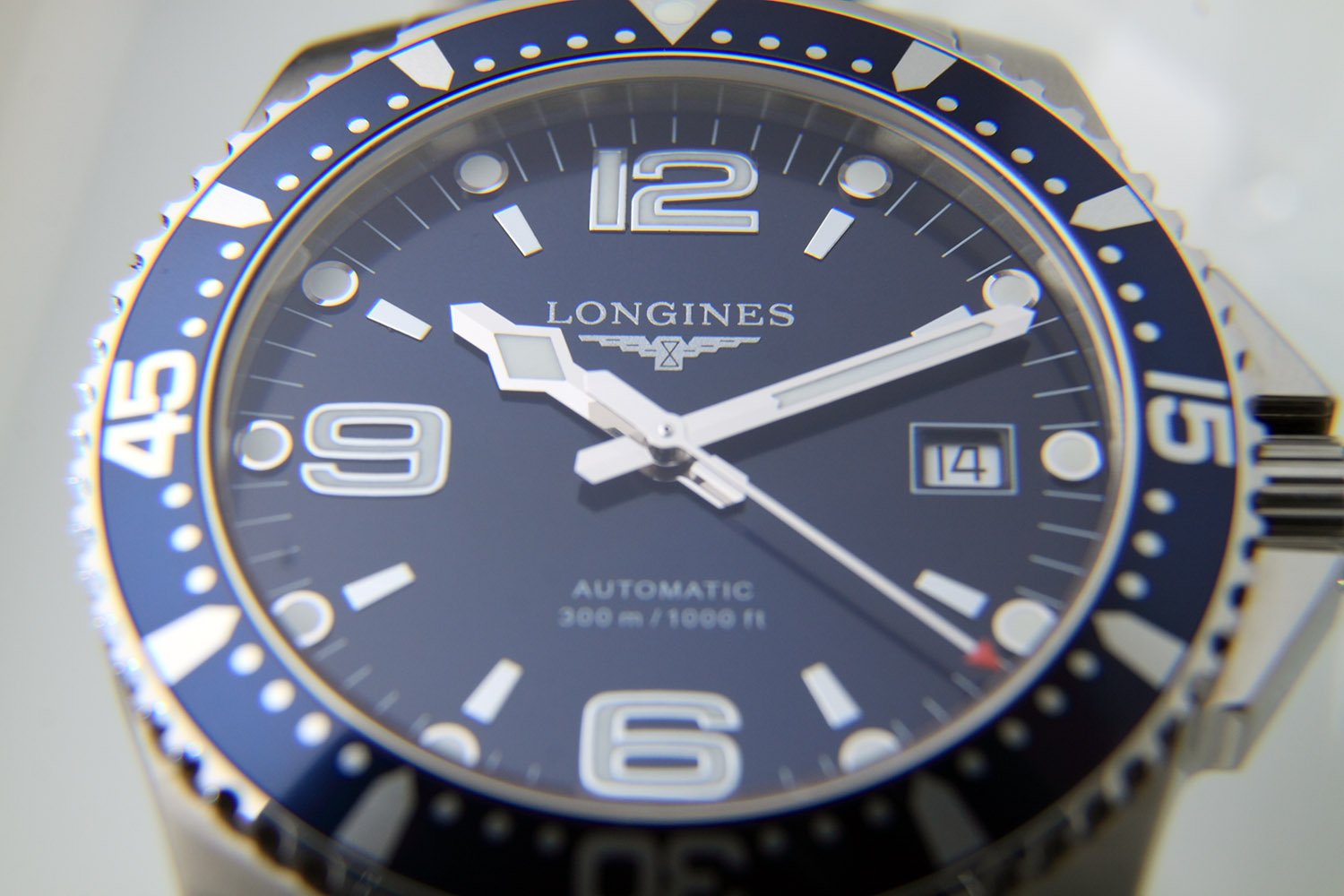 (Image By I khushi)
Longines is dedicated to:
Elegance
Performance
Tradition.
These three words would perfectly capture the essence of Longines.
---
A Review of Longines' manufacture
Below: The Longines Headquarters in Saint-Imier in Switzerland.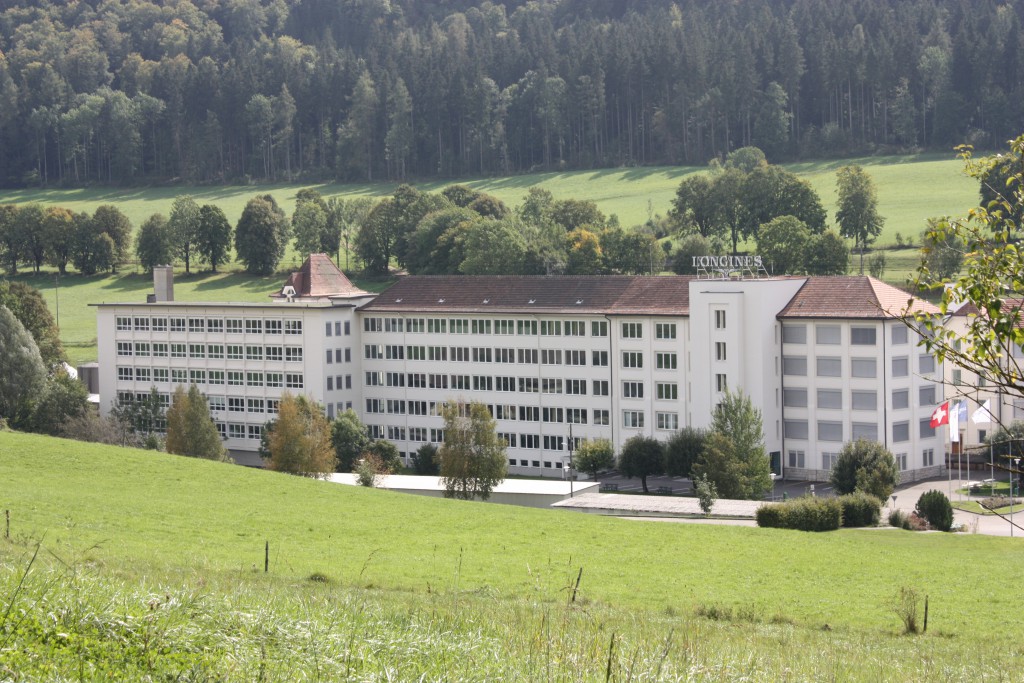 (Image By Reuben Mallaby)
Longines is wholly owned and wholly produced by Swatch Group, and Swatch Group/ETA provide Longines with their ETA quartz movements, and ETA automatic movements.
Longines watches are known to have a good, sturdy build quality, with great attention to detail. Most of the Longines watches are crafted in stainless steel. The movements utilized by Longines are generic, but reliable and accurate. The date change on the dial is almost immediate once the minute hand has approached the 12 o'clock marker.
With regards to luxury wristwatches, the same pattern is being repeated for most Swiss luxury brands (including Longines), and manufacturers, that utilize automatic movements: the components of automatic calibers/movements, are mass produced through the usage of modern and technically advanced industrial methods, whereas the assembly of the automatic movements is done entirely by hand, which requires the knowledge, dexterity and training of professional watchmakers.
---
A Review of Longines' movements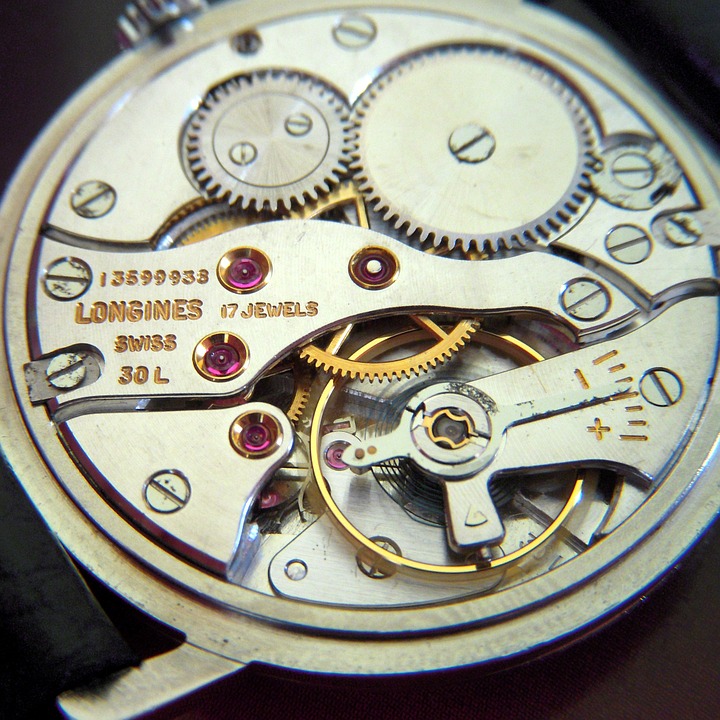 Since Longines is fully owned by Swatch Group, Longines has the privilege to use their ETA movements. Longines either uses Swiss automatic movements or Swiss quartz (battery) movements.
As far as Longines' divers watches are concerned, these are the movements that are most commonly used:
Longines L263 (Swiss quartz), base movement ETA 955.412 with 7 jewels.
Longines ETA 955.122 (Swiss quartz).
Longines 541 (Swiss quartz), used for chronographs.
Longines automatic Caliber L595, base movement is Swiss automatic ETA, with 28,800 vph and a 40 hour power reserve. This movement is used for ladies' watches.
Longines automatic Caliber L619, base movement Swiss automatic ETA 2892-A2, with 21 jewels, 28,800 vph, and a 42 hour power reserve.
Longines automatic movement L633, base movement Swiss automatic ETA 2824-2, with 25 jewels, 28,800 vph, and a 38 hour power reserve.
Longines automatic Caliber L688, if I'm not mistaken, used to utilize the ETA/Valjoux 7750 workhorse movement, but probably uses nowadays ETA A08.L01, with 27 jewels, 28,800 vph, and a 54 hour power reserve. This movement is used for chronographs.
Swiss automatic ETA 2824-2, with 25 jewels, 28,800 vph, and a 38 hour power reserve.
---
A Review of Longines' reputation
Longines has a good reputation – it's a decent, good and affordable Swiss luxury wristwatch brand that offers Swiss Made luxury in an affordable price range. I guess what's affordable and what's not, is subjective and relative, but this Swiss brand is definitely within the financial reach of most people.
As far as ranking is concerned I'd place Longines in the top 20-30 luxury brands of the world.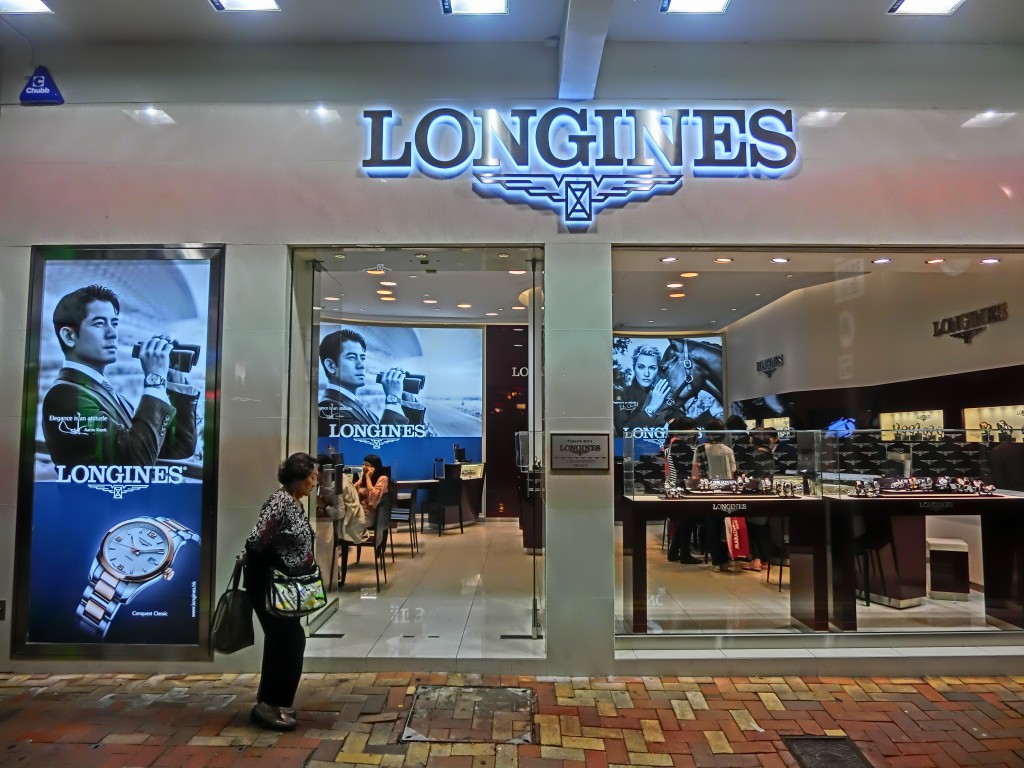 (Image By Msiafkd)
Longines has a long and respected history – it has existed since 1832 – which might interest you. Longines is wholly owned by Swatch Group since 1983, so it's no longer an independent brand.
Most – if not all movements used by Longines, are ETA movements procured from Swatch Group. If you have a slight streak of snobbery, and you want in-house made movements, you should probably look for a higher end brand. If on the other hand, you simply want very reliable and accurate workhorse movements of Swiss quality – then you can't go wrong with Longines!
Longines has a long history of making chronographs, which means that this brand is adept at offering you added functions to a movement.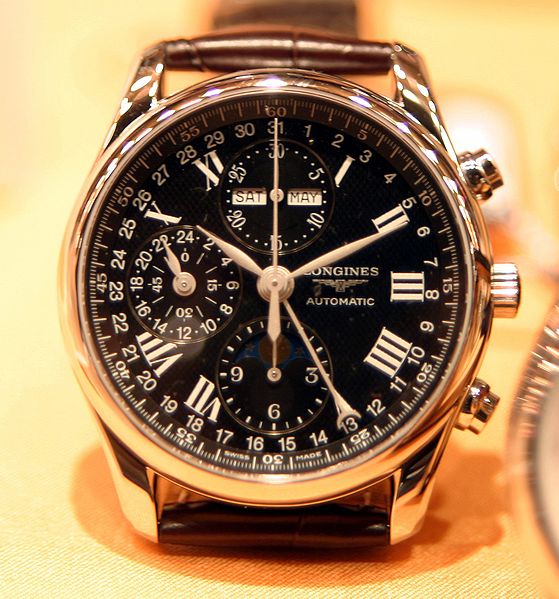 (Image By Rama)
Longines' divers watches are known across the world to have very accurate and reliable movements – you shouldn't be worried at all about their accuracy and reliability. Longines watches are very versatile, practical, robust, elegant, and classy, and they are built like tanks – they are ideal for everyday use!
Longines has benefitted from a cooperation with several sports federations, and has produced timepieces for many of these organizations, such as Formula One Racing, the Japan Open Tennis Championships, Yankee and Shea Stadium, and the Los Angeles Lakers just to mention a few prominent examples.
Since 1919, Longines is the official supplier of timepieces to the International Aeronautics Federation.
Tennis player Andre Agassi is a known Ambassador for the Longines brand, and he in particular promotes the famous Longines divers watch – the Longines HydroConquest, which is illustrated down below.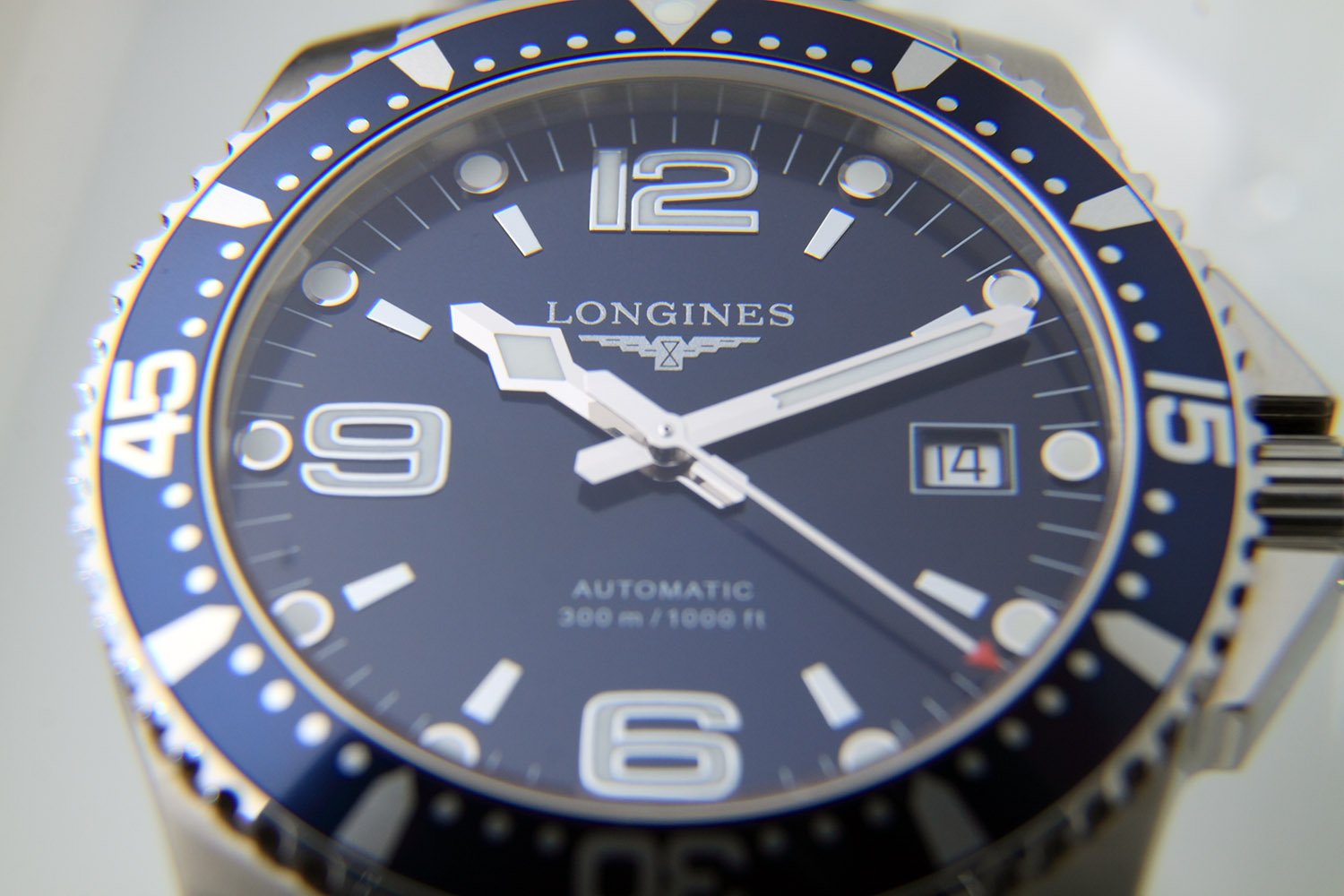 Other famous people who have worn Longines are Albert Einstein, Audrey Hepburn, Humphrey Bogart, Billy Zane, and Simon Baker from "The Mentalist".
As far as brand comparisons are concerned:
Like I stated earlier, I'd place Longines in the top 20-30 luxury brands of the world. You should keep in mind that there are literally hundreds of brands in the world, so the fact that I believe that Longines ranks among the top 20-30 brands of the world isn't "bad" at all. On the contrary!
Granted – it's not Rolex or Patek Philippe, but you have to keep in mind that Longines isn't supposed to be a higher end luxury brand. This is affordable, everyday Swiss Made luxury encased in practical and robust time measuring instruments that are both accurate and aesthetically appealing.
The reason I wouldn't place Longines in the top 10-15 brands is due to the fact that:
1) Longines is no longer an independent brand, 2) most movements are generic – they are standardized and modified ETA movements, 3) Longines rarely develops or manufactures any complications, 4) Longines is mass-produced, affordable and available in most parts of the world, 5) the materials used by Longines aren't necessarily precious materials or the highest steel grade available, and 6) Longines hasn't had the same impact on watchmaking history and innovative technical solutions as the top 10-15 brands.
On the other hand, Longines does deserve to be ranked among the top 20-30 brands of the world, since it's Swiss quality, Swiss movements and the brand uses sapphire crystal glass – unlike most non-Swiss brands.
Longines probably ranks above Tissot, Certina and Victorinox, and might be equal to Alpina, but probably ranks below Oris and TAG Heuer.
If you are looking for extremely sporty looking tool watches, you might want to take a look at other Swiss brands.
If on the other hand, you are looking for an affordable Swiss brand with accurate and reliable movements, with a versatile, elegant and classic design, and a robust and well made case and bracelet – this brand is definitely the right choice – without question!
Longines is absolutely worth the money – take my word for it!
---
A Review of Longines' ranking
My ranking of Longines: top 20-30 brands.
It's debatable how you actually rank a brand, and a ranking is never objective, but the best way to turn a subjective ranking into an "objective" one is to rely on certain criteria. My ranking criteria of course are entirely subjective, and they aren't set in stone.
I use 14 criteria in determining the ranking of a particular brand, such as (1) a long and respected history, (2) limited supply and large demand, (3) reputation/status/prestige, (4) whether the brand is independent or not, (5) pioneering spirit and innovations, (6) impact on watchmaking history and modern culture, (7) general in-house production, (8) whether the brand relies on in-house made movements or not, (9) whether or not the brand makes movement complications, (10) steel grade, (11) build quality, (12) price range, (13) good resale value, and (14) market presence.
---
Shop Longines Watches
Prices for Longines Watches
Considering what you pay for a Longines, I'd definitely say it's an affordable brand – definitely worth its price! This is Swiss Made luxury in a relatively affordable price range.
---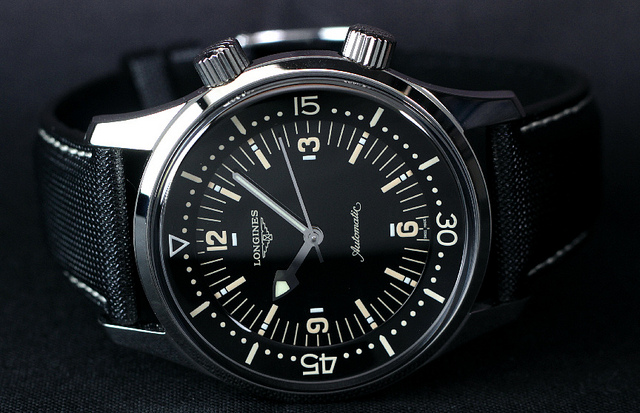 (Image By Jorge Herrera)
---
---
If you have any comments or questions please drop them below and I'll be happy to answer them!
---